Expert Help...If You Need It!
1-877-616-7329


Assisted Living Directory
has been in service for over
11 years
! Learn how
Our Site is Different!
Learn something new today in
Assisted Living Directory's Blog!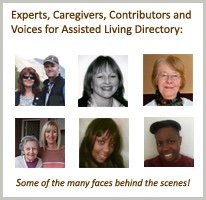 Ask A Question!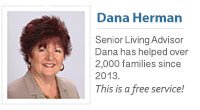 (866) 333-6550
Who we work with & why

Learn about Georgia's Assisted Living Regulations - & How You Can Get A Copy!
How Georgia Defines Assisted Living - Each state can be quite different!
How To Maintain A Positive Attitude as a Caregiver - [Video]
A Recommended Senior Services Database for Georgia - Trustworthy & Statewide
Paying For Senior Care in Georgia using CCSP - A Medicaid Waiver Program
Get A Copy of the CCSP Brochure - In A Printable .PDF Format
What A Room In A Smaller Residential Care Home Looks Like - [Photos]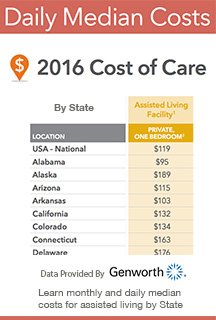 Assisted Living Association of Georgia (ALAG):
Phone: 770-489-1440
Elder Abuse:
Report suspected abuse by calling 800-677-1116
Popular Help Pages:
Facility Questionnaire - A Printable (.pdf) of Important Questions To Ask Facilities
Assisted Living Definition & Description [Video]
Sanitation In Facilities - Regulations, Staff Training and Reporting
Assisted Living Tidbits
Interesting questions and comments that we have received about Sunshine Dream and assisted living:
Q: Hello! I am looking for a personal care home for my father. Do you have any private rooms available for a male? I look forward to hearing from you!
Q: My husband and I are looking for a personal care home for our 26 year-old daughter with bi-polar and other psychiatric problems. We would like to know the monthly cost for your care. - Melinda
Q: My husband has been approved for CCSP and I am looking for a facility for him to move into by the 1st of November, and Sunshine Dream interests us. - Sarah
Q: Hello,Do you have a private room available & do you accept residents with a peg feeding tube,
Thank You - Terri
Q: My sister was recently awarded a full residential service Medicaid Waiver, and I am interested in residential services you provide. - Claude
Don't be fooled by the Questionable Tactics used by many assisted living sites

Assisted Living Directory has a No Spam Guarantee!