Join our Google+ Community & Discussion Group!
Charleston
BISHOP GADSDEN RETIREMENT COMM
1 GADSDEN WAY
CHARLESTON, SC
(843) 762-3300
Columbia
Rice Home - A Ministry of Lutheran Homes of South Carolina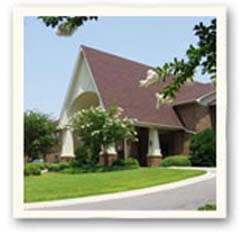 Located adjacent to Northwoods golf course in northeast Columbia, Rice offers spacious independent living apartments, nursing care, memory support, and an active and vibrant lifestyle. Rice Home's assisted living program is unique with an objective to provide the proper amount of care while encouraging residents to continue living with independence, and a high quality of life. Private suites include a living room, bedroom, large closets and private bath. Available programs include:


Independent Living


Memory Support


Nursing Care


Short-term stay program

Phone: (803) 691-5720
Wildewood Downs Assisted Living and Skilled Nursing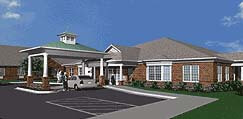 Our lovely campus, beautiful personalized accommodations, elegant dining room and tastefully appointed living and activity areas invite laughter with friends and the rediscovery of energy, talents and interests. " Services, features and amenities include but are not limited to:


Assistance with activities of daily living – dressing, medication management, bathing


Spacious private and semi-private living accommodations


Housekeeping


Three meals and snacks daily


Social Activities


All utilities furnished except telephone


Scheduled transportation


24 hour emergency call system


48 rooms with 57 beds of Assisted Living


And much more

Wildewood Downs
731 Polo Road
Columbia SC 29223
Florence
Welcome Home To The Carolinian
The Carolinian Assisted Living/Independent Community
718 South Dargan Street
Florence, South Carolina 29506
843-665-9314
pam.oneill@rhf.org
Kathwood
Agape Senior - Kathwood
"From the stately, columned front entrance, to the beautifully decorated interior, to the lush, landscaped grounds, Agape Senior Kathwood is located in a quiet tree-lined suburban neighborhood full of greenery, birds, and a relaxing stream."


Located in the prestigious Forest Acres area of Columbia


Upscale shopping and services are just a few blocks away


Just minutes from downtown Columbia

4520 Trenholm Road
Kathwood, SC
803-787-1234
Lexington
Agape Senior - Lexington
Our most recent addition to the Agape Family. Features include, but are not limited to:


Close to shopping


Quiet surroundings


Perfectly Landscaped

5422 Augusta Road
Lexington, SC
29072
803-520-5850
Spartanburg
ARP MANOR
250 HUDSON L BARKSDALE BLVD
SPARTANBURG, SC
(864) 583-7194
West Columbia
Agape Senior - West Columbia
"Agape Senior Assisted Living focuses on assistance to promote independence and dignity for each resident. Community living offers senior adults the opportunity to socialize with their peers, visiting local places of interest, sharing a laugh, discussing important issues or playing a strong hand of cards." Features include, but are not limited to:


Innovative memory-impaired unit (on site)


Villa-style apartments


One mile from the Lexington Medical Center


Located near numerous shopping areas and services

2705 Leaphart Road
West Columbia, SC
803-939-3000
Agape Senior Care has a presence in many parts of South Carolina, offering senior care services, long-term care, and much more to South Carolina's seniors.
Additional Support

Why Does Assisted Living Directory focus so much on state-inspections, citations and health reports?
You may have noticed that we (Assisted Living Directory) places a lot of focus on highlighting ways for the general public (you) to research facilities using state resources and data - including how to look up facility inspections, citations and violations reports.
We do this simply because this is such an important decision (finding senior care), and that making a second move after choosing a bad facility can often times be difficult and traumatic. Although there are many great, well-run facilities out there, there are those that have less-than-stellar track records.
We found this very interesting news story on the wistv.com website - who investigated many senior care facilities in South Carolina - to discover that many of them had major issues.
Interesting questions and comments we have received about Assisted Living in South Carolina
Q: My dad has had a stroke and he is paralyzed on his left side. We have been to rehab but things aren't coming back so we need to look for a facility that will still offer rehab to him to continue to strengthen the good side so that maybe he can become somewhat more independent and possibly even make it home. We are open to many options just want a good place to treat him with good care. Any advice would help. - Andy