Additional Senior Care Options
ARABIAN VIEWS ASSISTED LIVING
5510 EAST WOODRIDGE DRIVE
SCOTTSDALE, AZ 85254
Phone: (602) 763-9796
License: AL6236H
Assisted Living - TBI / Geriatric care
Assisted Living at the Woodridge Inc.
Zanely



Scottsdale
Arizona
yes
AL4974H
Avant One Assisted Living
12201 N 61st St
Scottsdale, AZ 85254
(480) 607-9977
CACTUS GLEN CARE HOME
5647 EAST WALTANN LANE
SCOTTSDALE, AZ 85254
Phone: (602) 494-0395
License: AL1181H
CAREFREE ASSISTED LIVING HOME
8038 EAST HAPPY VALLEY ROAD
SCOTTSDALE, AZ 85255
Phone: (480) 502-7959
License: AL8242H
Desert Flower Assisted Living
"Our philosophy of service encourages an active and independent senior lifestyle that supports residents' privacy and dignity. Desert Flower provides Assisted Living, Memory Care, and Respite Care services."
9185 E Desert Cove Dr
Scottsdale, AZ 85260
(480) 657-9000
Website
DIAMOND QUALITY ASSISTED LIVING CARE HOME
6177 EAST BLANCHE DRIVE
SCOTTSDALE, AZ 85254
Phone: (480) 991-2276
License: AL5443H
Freedom Inn at Scottsdale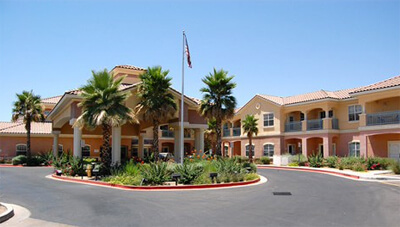 "...offers Personalized Assisted Living and Alzheimer's and Dementia Care options"
Levels of service available at Freedom Inn at Scottsdale:


Assisted Living


Alzheimer's & Dementia Care Community

15436 North 64th Street
Scottsdale, AZ 85254
Request Assistance/Information via phone: 866-965-2817
GARDENS OF SCOTTSDALE, THE
6001 EAST THOMAS ROAD
SCOTTSDALE, AZ 85251
Phone: (480) 941-2222
License: AL8808C
JUNE AND FRANK SACKTON ASSISTED LIVING APARTMENTS
12000 NORTH 90TH STREET
SCOTTSDALE, AZ 85260
Phone: (480) 451-2096
License: AL6929C
Laurel House Assisted Living
NOTHING IS AS IMPORTANT AS TAKING EXTRAORDINARY CARE OF OUR CLIENTS THAT'S WHY WE ENSURE THAT OUR RESIDENTS ARE PROVIDED WITH A COMFORTABLE, SAFE AND PLEASANT ENVIROMENT, GREAT ACTIVITIES AND FUN ATMOSPHERE. WE OFFER PRIVATE AND SEMI-PRIVATE ROOMS,DELICIOUS HOME COOKED MEALS AND PLENTY OF NUTRITIOUS SNACKS. WE ALSO PROVIDE COMPLETE MEDICATION MANAGEMENT AND OTHER HOME SERVICES ARE ALSO AVAILABLE UPON REQUEST OR SPECIFIC NEEDS.
Natasa
natasa_korac@yahoo.com
MARK'S ADULT FOSTER CARE HOME
6833 EAST GRANDVIEW
SCOTTSDALE, AZ 85254
Phone: (480) 922-3501
License:AL5596F
NORTH SCOTTSDALE GARDENS ASSISTED LIVING HOME
10250 EAST BECKER LANE
SCOTTSDALE, AZ 85260
Phone: (480) 657-9385
License:AL5413H
Royal Palms Assisted Living

Fully furnished private and semi-private rooms


24 hours of personalized quality senior care


Three delicious home-cooked meals and snacks


Complete medication management


Daily housekeeping and laundry service


Scheduled fun activities, exercises, music & games


Assistance with all levels of care


Friendly, knowledgeable, certified staff


Quarterly RN care plan review and updates


Assistance with appointment scheduling


Flexible family visiting hours


Available transportation


Minutes from hospitals, shopping and parks


Other in-home services available: home health, therapist, hospice care, podiatrist, physician, salon services, spiritual leaders and more

12202 N 68th Pl
Scottsdale, AZ 85254
(602) 245-2415
Website
SIERRA POINTE
14500 NORTH FRANK LLOYD WRIGHT BLVD
SCOTTSDALE, AZ 85260
Phone: (480) 767-9500
License: AL6179C
VILLA BELLA HOME
5520 EAST KELTON LANE
SCOTTSDALE, AZ 85254
Phone: (602) 404-6597
License: AL7417H


For Further Research:
Assisted Living Directory would like to point you to the State of Arizona's Assisted Living Provider Search tool which offers unbiased facility data. This tool is searchable by city or zip code, and lists nearly all of Scottsdale's (and Arizona's) senior care facilities, including state-conducted inspections and citations reports.
Assisted Living Facilities, Senior and Long Term Care in Scottsdale, Arizona