Learn Facility Availability:
1-866-333-6550


Assisted Living Directory
has been in service for over
11 years
! Learn how
Our Site is Different!
Learn something new today in
Assisted Living Directory's Blog!
Learn About California's Assisted Living Regulations
How To Look Up California Facility Quality Ratings - [Video]
Is It Possible To Look Up Facility Complaints in CA? - We Show You How!
How To File A Complaint Against An Assisted Living Facility in CA - You Can Remain Anonymous!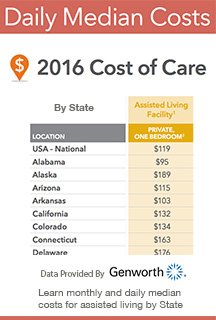 Covering The Cost of Assisted Living in California - & How To Apply For The Waiver Program
Our Top Advice for Anyone Searching For Assisted Living

California Assisted Living Association (CALA):
"The voice of Assisted Living"
Phone: 916.448.1900
Elder Abuse:
Report suspected abuse by calling 800-677-1116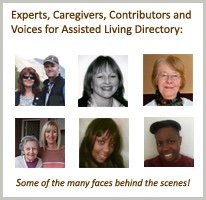 Ask A Question!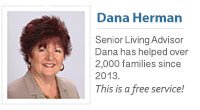 (866) 333-6550
Who we work with & why
Popular Help Pages:
Facility Questionnaire - A Printable (.pdf) of Important Questions To Ask Facilities
Assisted Living Definition & Description [Video]
Facility Size - Discussing Small vs. Large Facilities
Interesting questions and comments we have received about Rimrock Residential Care
Q: Hello, Are you a private pay facility, or do you take medi-medi (through Caremore)? - Ann
Q: What is your staff-to-resident ratio?
What kind of experience and training does your staff possess?
How many staffers are on duty overnight?
Can staff administer medications?
Do you have a nurse on staff 24/7?
Do you have any experience with (issues or diagnosis of your care recipient)?
Do you do an initial assessment prior to admission?
What types of apartments are available?
What is the monthly cost per apartment type?
Tell me about some of the current residents.
Do you have any outdoor space?
What is your discharge policy?
What are your billing and payment policies?
Are all services included in the monthly fee? If not, what and how much are additional services?
are the rooms 1 patient to a room?
please note - at the moment i am traveling phone number will be an international call
looking forward to your reply
- regards, Kelli
Q: Hello,
I'm looking for a place for my mother. Her current level of care is too much for the board and care facility where she currently resides. - Sue
Don't be fooled by the Questionable Tactics used by many assisted living sites

Assisted Living Directory has a No Spam Guarantee!