Expert Help...If You Need It!
1-877-616-7329


Assisted Living Directory
has been in service for over
11 years
! Learn how
Our Site is Different!
Learn something new today in
Assisted Living Directory's Blog!
Ask A Question!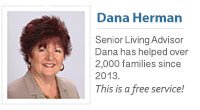 (866) 333-6550
Who we work with & why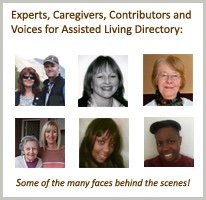 Keep up with our future videos! 253,000 + views and counting!
Learn About Hawaii's Assisted Living Regulations - & How To Get A Copy
Hawaii's Medicaid Waivers - Do They Cover Assisted Living?
Trusted, State-Sponsored Facility Data - Our Two Suggested Hawaii Resources
Helping A Loved One Move Into Assisted Living - Our 10 Suggestions Based On Experience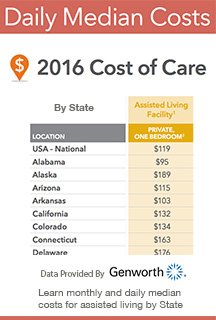 Assisted Living Options Hawaii:
"..is a tax-exempt (501-c-3) nonprofit association of caring professionals and consumers dedicated to encouraging the development of quality assisted living facilities and other residential options for the senior and disabled population of Hawaii." (808) 838-7965
Elder Abuse:
Report suspected abuse by calling 800-677-1116
Popular Help Pages:
Facility Questionnaire - A Printable (.pdf) of Important Questions To Ask Facilities
Assisted Living Definition & Description [Video]
Facility Size - Discussing Small vs. Large Facilities
Assisted Living Tidbits
Interesting questions and comments that we have received about Regency Puakea and assisted living:
My wife has Parkinson's with dementia. I want to move to Kauai and am wondering if this could be the "end of the rainbow" for us. I'd like professional care for her with nearby affordable (an Ohana, etc.) accommodtions for me. What rates am I facing for her care? I do not recall ever seeing your facility property, but it looks incredible to me.
Q: Looking for respite care/poss long term care for 92 yr mother in law 9/27-10/5 while we are out of town. Do you do short-term stays? - Norma
Q: I am interested in receiving information on your facility in regards to placement, eligibility and cost. - Robert
Q: We are relocating to Kauai and I am looking for a place for my mom who lives by herself and yet my wife and I are close and she has a little in home care a week. I will be there in March to start the process. I am looking to find out a ball park figure on the costs & monthly fees for your facility. - Patrick
Q: Is there an entrance fee? What is the base rate per day, for memory care per person? - Susan
Don't be fooled by the Questionable Tactics used by many assisted living sites

Assisted Living Directory has a No Spam Guarantee!