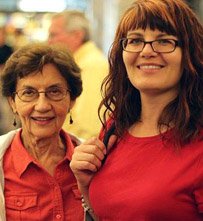 Assisted Living Directory has prepared this page to help families, seniors, and caregivers to research the many assisted living options throughout the State of Oregon.
The facilities listed here may all be contacted directly and safely.
One of the primary places that families can find information on aging issues, housing and available services and programs is through the Oregon State Unit on Aging. This site is "...is dedicated to making it easier for seniors to get the help they need to support their well-being and maintain themselves in the community for as long as possible with independence, dignity and choice through the delivery of services funded by the Older Americans Act."
* Learn about Oregon's Medicaid Waiver Programs
This Unit on Aging works directly with Oregon's 17 agencies on aging to coordinate and provide a comprehensive array of programs and services (more about what an agency on aging does) including, but not limited to: Caregiver information and support; advocacy; food and nutrition for seniors; housing; transportation services and information relevant to elder abuse, neglect, and how to report and handle instances should they occur.
Get Two Excellent PDF Consumer Guides - Oregon Statewide for Assisted Living. Includes a Facility List (By County)
In addition, the Aging and Disability Resource Connection of Oregon (ADRC) offers a very good, unbiased facilities search, which users may enter a zip code or county, and they type of facility they are looking for (i.e. 'assisted living') and for most searches, a solid list of facilities will be displayed. Intro prepared byD. Besnette
Access The State of Oregon's Public Records on Assisted Living Facilities
Video Produced by Assisted Living Directory
A short video tutorial to show you two state-sponsored places to access facility public records, lists, to identify Medicare/Medicaid facilities, and how to learn about substantiated facility abuse complaints.
Oregon Assisted Living: Featured Facilities & Services
[Video] Avamere at Sandy Assisted Living
Another excellent video tour from the "Avamere Family of Companies" that offers a wonderful and unique perspective on this assisted living facility located in Sandy, Oregon. Arranged from the perspective of one of the facility's residents. PH: 503-668-4199
888-985-4427Pricing & Availability

[Video] Chestnut Lane in Gresham (serving Deaf Individuals)
A very unique assisted living residents offering services specifically geared towards Deaf, Deaf-Blind, or hard-of-hearing individuals. Located just outside Portland. This video does not have sound, but is extremely informative, and is "signed' by many of the staff, as well as Sherry Andrus, who is the executive director for the community. "This for the deaf people who don't have a place to go, or as they become disabled or older...." - Senator Laurie Monnes Anderson (who appears in the video).
888-723-8284Pricing & Availability

[Video] Avamere at Newberg - an Oregon Assisted Living Facility
A peaceful home in a beautiful setting offering round-the-clock assistance, daily activities, 3x daily meals, regular exercise classes, transportation services, studio and one bedroom apartments (bring your own furniture if you like!), a private-dining area perfect for family get-togethers - and so much more. Call for information: 503-554-0767
866-981-5725Pricing & Availability

More Cities and Smaller Town Listings
Albany
Brookdale-Wynwood of Albany
2445 Geary St SE Albany, OR 97322
(541) 926-8200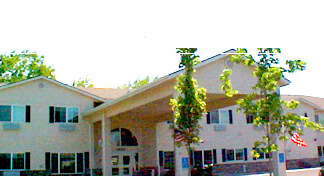 Cambridge Terrace Assisted Living Community
2800 14th Ave. SE Albany, OR 97322
Ph. 541.928.9494
Located in a quiet park-like setting in Albany, Oregon, Cambridge Terrace Assisted Living Community is close to banking, shopping and library services. Services and amenities included but are not limited to:
Nearby banking, shopping, and a library
Spacious, elegant dining room with vaulted ceiling
Cozy sitting areas with fireplace
Beauty/barber salon
3 meals served daily, with snacks
24-hour personal care staff
All utilities except cable television and telephone
Calendar of social and recreational events
Home maintenance
Complimentary laundry facilities
Weekly housekeeping
888-981-6827Pricing & Availability

Timberwood Court Memory Care Community
2875 14th Ave SE Albany, OR 97322
(541) 967-9700
"At Timberwood Court, our goal is to provide the highest quality of life for each of our residents while providing peace of mind for the family." Services and amenities included but are not limited to:
Life Engagement program
24-hour specially-trained supervision
Three meals and snacks
Housekeeping and linen service
All utilities paid
877-345-1716Pricing & Availability

Villas of Albany
1560 Davidson St SE Albany, OR 97322
(541) 926-6800
Villas of Courtyard Village
1929 Grand Prairie Rd SE Albany, OR 97322
(541) 928-9536
Astoria
Clatsop Retirement Village
646 16th St Astoria, OR 97103 - 3709
(503) 325-0313
Bandon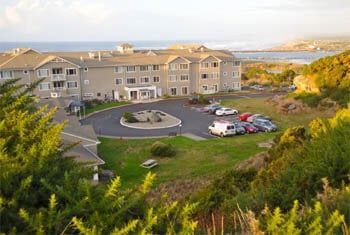 Heritage Place Community
Heritage Place, where community living and professional care blend easily with your personal choices and desired level of independence. (541) 347-7502
877-644-2963
Pricing & Availability
Website
Canby
Thelma's Place
[Video] Thelma's Place - A non profit resource center in Canby, Oregon for seniors and their families impacted by dementia focusing on respite, wellness, community, and education via the Ever Changing Mind program.
888-981-6827Pricing & Availability

Additional Support
[Video] How To Look Up Oregon Facility Abuse Complaints
Video Produced by Assisted Living Directory
A short video tutorial to show our users how to look up vital assisted living facility information including abuse complaints and citations - using trusted, state-sponsored data and tools.
888-723-8284Pricing & Availability