Join our Google+ Community & Discussion Group!
Ada
Brookdale-Sterling House of Ada
801 Stadium Dr
Ada, OK 74820
(580) 421-9800
Altus
Tamarack Assisted Living Center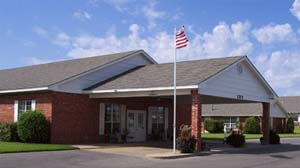 Tamarack Assisted Living Provides:

Private Apartments


Three meals a day in the dining room


Snacks


Laundry and cleaning services


Covered parking


Transportation to doctor appointments up to 60 miles free


Various activities such as exercises, bingo, church services and seasonal parties


24 hour certified staff


LPN Director of Nursing


24 hour on call RN consultant
1224 E Tamarack Rd
Altus, OK 73521
(580) 477-4848
Website
Ardmore
Western Hill's Senior Care
A new lifestyle awaits you and your family, Western Hills provides assistance with meal, bathing, dressing, movement, and administration of medications. "Pampering is our Specialty"
Bev
shsbuffalo@hotmail.com
Bartlesville
Sterling House of Bartlesville
3737 Camelot Dr
Bartlesville, OK 74006
(918) 331-9409
Website
Bethany
Sterling House of Bethany
4101 N Council Rd
Bethany, OK 73008
(405) 787-9200
Bixby
Sand Plum Assisted Living Center
9999 E 121st St S
Bixby, OK 74008
(918) 369-7100
Broken Arrow
Cedar Ridge Assisted Living


"Assisted living at Cedar Ridge is designed for senior adults who wish to maintain their independent lifestyle but may need some additional assistance to do so."

Basic Services include:

3 delicious meals served daily


24-hour specially-trained on-site staff


Engaging activities


Apartment maintenance


Weekly housekeeping and linen service


Scheduled transportation


All utilities paid*


Emergency call systems in each apartment


Modern fire detection systems

10107 S Garnett Rd
Broken Arrow, OK 74011
(918) 461-1955
Franciscan Villa Inc
17110 E 51st St
Broken Arrow, OK 74012
(918) 355-1596
Chickasha
Brookdale-Sterling House Chickasha
801 W Country Club Rd
Chickasha, OK 73018
(405) 224-8300
Claremore
Sterling House of Claremore
1605 N Highway 88
Claremore, OK 74017
(918) 343-3300
Website
Del City
Grace Living Center - Del City
"Grace Living Center - Del City is a beautiful skilled nursing center, located just one block off of I-40 in Del City. The friendly staff and residents welcome visitors and families to come visit and enjoy the surroundings with us."
400 South Scott Street
Del City, OK 73115
(405) 677-3349

Duncan
Chisholm Trail Assisted Living Residence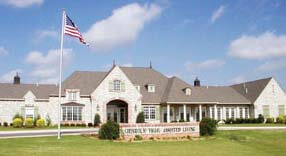 625 N 29th St
Duncan, OK 73533
(580) 470-8700
Website
Edmond
Tealridge Christian Retirement Community

[Video] Tealridge Christian Retirement Community - This is an independent living property owned by Oklahoma Christian University - an alternative to assisted living. Phone: (405) 425-1000


Edmond, OK- Touchmark at Coffee Creek

My husband and I really enjoy living at Touchmark at Coffee Creek. The food is great and the people here are very nice, staff and residents included. We are very happy to be here."
—Kathryn Blanks
Resident
Property/Services Description:

• Condominium style homes - from 613 square feet to 1,015 square feet
• One and two bedrooms (some with a den)
• We encourage you to bring your favorite furnishings to create a new home that feels "just right."
• Equipped with a kitchen or kitchenette that includes a full-size refrigerator, cabinets, small microwave and a kitchen sink.
• 24-hour licensed trained health care staff
• A thorough assessment by our health services professional, prior to move-in
• Emergency call system responded to by staff
• Weekly housekeeping
• Regularly scheduled transportation to get you to your medical appointments and other activities.
• Restaurant-style dining/Three meals per day
• And much more!

Contact Information:

2801 Shortgrass Road
Edmond, Oklahoma
73003
405-340-1975
Phone 888-440-4184

Enid
The Commons: Trinity Place Assisted Living
"Trinity Place Assisted Living offers two levels of personalized assistance. Trinity Place Assisted Living provides security, privacy and spacious living with plenty of room for favorite furnishings and personal belongings."
3706 King Street
Enid, OK 73703
(580) 237-7625
Website
Guthrie
Ash Street Assisted Living
111 S Ash St
Guthrie, OK 73044
(405) 282-2000
Lawton
Brookdale-Sterling House of Lawton
6302 SW Lee Blvd
Lawton, OK 73505
(580) 536-6800
Midwest City
Arbor House of Midwest City, OK
Independent Living, Assisted Living & Memory Care
9240 E. Reno Ave.
Midwest City, OK 73130
Ph: (405) 455-3900
Moore
Legend Assisted Living
Moore, OK 73160
(405) 691-2300
Muskogee
Country Gardens Assisted Living Facility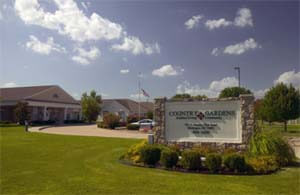 "Country Gardens Assisted Living Community is dedicated to promoting the social, psychological, spiritual, and physical well being of all residents. Country Gardens seeks to provide the highest quality of life and to make a positive contribution to the larger community of which we are a part."

Basic Services offered to all Country Gardens residents include:

24-hour on-site staff


Three nutritious meals daily


Life enhancing activities


Coordination of health resources


Base level assistance with activities of daily living


Weekly housekeeping


Weekly linen service


Apartment maintenance


All utilities (except telephone & cable)


Monitoring of resident's health status

611 S Country Club Rd
Muskogee, OK 74403
(918) 686-8100
Website
Norman
Rambling Oaks Assisted Living of Norman, Oklahoma
"Rambling Oaks Assisted Living is a place where seniors can enjoy all the comforts and conveniences of home, free from burdensome chores associated with daily living, yet receive support and assistance when needed. Trained staff members render individualized service to residents, depending on their wants or needs, while always preserving their dignity, independence and privacy."

1060 Rambling Oaks Drive
Norman, OK 73072
(405) 360-4755
Website
Oklahoma City
Rambling Oaks Courtyard Assisted Living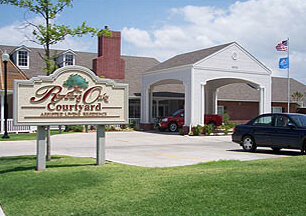 "Rambling Oaks Courtyard brings you an independent and secure lifestyle for active individuals and couples who want freedom from home ownership and other daily chores and concerns."
2310 S. Western Avenue
Oklahoma City, OK 73170
(405) - 691-6555
Ponca City
Alterra Sterling House of Ponca City
1500 Bradley Ave
Ponca City, OK 74604
(580) 765-9900
Sand Springs
Green Tree Assisted Living & Memory Care
"Green Tree is tastefully designed to offer an elegant lifestyle to residents who want to maintain their independence while getting a helping hand with personal care. Scenic views of the surrounding wooded hills and local community delights the eye at every window."
4402 S 129th West Ave
Sand Springs, OK 74063
(918) 246-8733

Shawnee
Sterling House of Shawnee
3947 N Kickapoo Ave
Shawnee, OK 74804
(405) 275-7747
Stillwater
Golden Oaks Assisted Living Center
"Welcome to Stillwater's friendliest assisted living community. Golden Oaks Village offers you the freedom to enjoy a relaxed and independent lifestyle in a supportive and secure environment."
5505 W 19th Ave
Stillwater, OK 74074
(405) 377-1114
Tahlequah
Heritage Place Assisted Living
"Assisted living at Heritage Place is designed for senior adults who wish to maintain their independent lifestyle but may need some additional assistance to do so."
1380 N Heritage Ln
Tahlequah, OK 74464
(918) 456-7117

Tulsa
Assisted Living at Oklahoma Methodist Manor
"The Holliman Assisted Living Center includes a beautifully decorated living area, dining facilities and a spacious activity center. Residents live in single rooms or two room suites, decorated and furnished to their unique tastes, while receiving the extra help they need from the professional, dedicated staff."
4134 E. 31st Street
Tulsa, Oklahoma 74135
( 918) 743.2565
Yukon
Heritage Assisted Living Center
"The moment you step into Heritage Assisted Living you enter a friendly neighborhood where welcoming faces and conversations are easy to come by."
Please call today to learn more about our many services, which include:

Three restaurant-style meals


Caregivers available 24 hours each day


Private residences


Rooms equipped with a refrigerator, microwave oven, private bath and hookup for telephone and cable television


Special events and outings


Religious services and Bible studies


Activity room


Monthly rates include meals, housekeeping, laundry, medication administration, 24-hour nursing, expanded cable television, and a host of other services.


Much more!

9025 NW Expressway
Yukon, OK 73099
(405) 722-5552