Join our Google+ Community & Discussion Group!
Asheville
Asheville Manor Assisted Living
A Brookdale Senior Living Community
308 Overlook Rd
Asheville, NC
(828) 684-1982
Website
View Larger Map
Clare Bridge of Asheville Alzheimer's Care
A Brookdale Senior Living Community
308 Overlook Rd
Asheville, NC 28803-8583
(828) 687-0155
Website
Samaritan Place Assisted Living
"Chase Samaritan Assisted Living offers a homelike atmosphere with round the clock care using only North Carolina certified staff.."

Onsite Doctors and R.N's


Activities and Outings


Psychiatric Care


Physical Therapy


Transportation


Close to Medical Community


Delicious Meals and Snacks


Medication Administration and Pharmacy


Beautician/Barber


Laundry


Around the Clock Care and Supervision

PO Box 9790
Asheville, NC 28815
828-298-7592
Website
Charlotte
Golden Age Residence
"Multi-unit Assisted Housing with Services"
306 Nance Road
Charlotte, NC 28214-9701
(704) 399-2014
Greenbriar Assisted Living at Merrywood
Ste B, 3600 Park Road
Charlotte, NC 28209-4123
(704) 523-4949
Madison Saints Paradise South Senior Living
1821 Bishop Madison Lane
ph: (704) 264-0137
The Laurels and The Haven - Charlotte, NC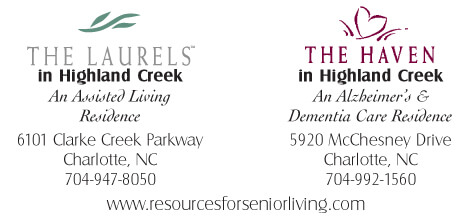 Davidson
The Pines at Davidson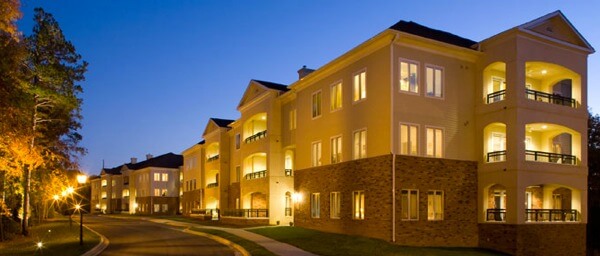 400 Avinger Ln Davidson, NC 28036
(877) 675-5413
Website

Hendersonville
Carrillon Assisted Living
"We provide quality care for our residents while seeking to enrich their physical, social and emotional well being."
3851 Howard Gap Rd
Hendersonville, NC 28792
(828) 693-0700
Morehead City
Carolina House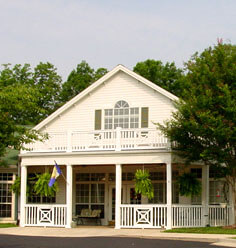 "Offers Personalized Assisted Living and Alzheimer's and Dementia Care services for seniors"
107 Bryan St
Morehead City, NC 28557
(252) 726-4454
Newland
Cranberry House
6215 N. US 19 E Highway
Newland, North Carolina 28657-9447
Phone: (828) 733-5558
The Heritage of Sugar Mountain
264 Sugar Mtn. #2 Road
Newland, NC
28657
Avery County
Phone Number: (828) 733-6249
View Larger Map
Raleigh
CAROLINA NURSING & REHAB CTR
3000 HOLSTON LN
RALEIGH, NC
(919) 231-6045
Star
Starmont Assisted Living
Starmont Assisted Living is a newly remodeled facility located on a quiet and beautiful site in the town of Star, NC. Starmont is a full service Assisted Living Residence licensed by the state of North Carolina as an Adult Care Home. We give physical and financial ``peace of mind``, around the clock care, enrichment of living with access to all community resources, caring staff, individual and group activities. Private and semi-private rooms available. Medicaid and private pay accepted. Primary Care and Psychiatric services in house, Dietary planned and regulated meals, Laundry service available, Medication Management, Courtyard and patio for relaxation, Custom furniture designed for the geriatric population and so much more. We look forward to serving all your residential needs.
Please contact us today for tour information.
Janine R. Cone, Director
327 Freeman Street
P.O. Box 157
Star, NC 27356
Phone (910) 428-2101
Taylorsville
Alexander Assisted Living
(828) 632-4443
3032 N.C. Highway 16, South
Taylorsville, NC
28681

A New Outlook of Taylorsville
360 Wood Road
Taylorsville, NC 28681
Alexander County
Sarah's House
21 College Road Extension
Taylorsville, NC 28681-
Alexander County
Taylorsville House
350 School Drive
Taylorsville, NC 28681
Alexander County
Wadesboro
Meadowview Terrace of Wadesboro
123 Anson High School Road
Wadesboro, NC
28170
Phone: (704) 994-9050
View Larger Map
West Jefferson
Ashe Assisted Living (Ashe Services for Aging)


Delivered Meals


Adult Day Health Care


Child Day Care


Assisted Living


Respite and In-Home Aide."
Phone: (336) 246-2461

Winston Salem
Brighton Gardens-Winston Salem
2601 Reynolda Rd
Winston Salem, NC
(336) 722-2224
Homestead Hills Assisted Living
2101 Homestead Hills Dr
Winston Salem, NC 27103
(336) 659-0708
Website: www.homestead-hills.com
Magnolia Creek Assisted Living
2560 Willard Rd
Winston Salem, NC
(336) 650-0699
Additional Support
[Video] Learn Facility Ratings - North Carolina
Video Produced by Assisted Living Directory