Join our Google+ Community & Discussion Group!
Albany
Albany, NY - Atria Crossgate

Open your eyes to a place where you are free from chores and responsibilities, free to spend time with friends and family doing the things you love to do...in a place where choices are always yours. Welcome home to Atria Crossgate.
Property Description and Features:

---

• Beautiful, park-like setting of the Albany Pine Bush Nature Preserve.
• Beautifully landscaped
• Easy access to I-90 and the New York State Thruway
• Extraordinary selection of food served restaurant-style in a pleasant atmosphere. Our Anytime Cafe offers all-day dining with snacks and beverages available 24 hours a day.
• On-site Computers
• On-site physical therapy provider
• Red Hat Society
• We're active members of the Chamber of Commerce
• Outstanding reputation for customer satisfaction and quality care

Contact Information:

---

140 Washington
Avenue Ext. Albany, New York
518.869-0211
Website
ABBEY ASSISTED LIVING CTR
(518) 463-1485 • 14 COMPUTER DR E • ALBANY, NY
Buffalo
BRIDGEWELL DE PAUL ADULT CARE
(716) 835-0970 • 2704 MAIN ST • BUFFALO, NY
Tennyson Court, Assisted Living & Memory Care in Buffalo, NY
Deciding on the right facility for your loved one seeking assisted living, alzheimer's/memory care can be difficult. At Tennyson Court we strive to make it simple. With 84 private suits, and 28 specialized programs our community is a comfortable and engaging fit for residents and their families.Williamsville New York Website
Catskill
More than a place to live -- a better way of life for the one you love
The Pavilion is a warm, caring place that offers the very best in senior living. Our all-inclusive price includes three expertly prepared restaurant-style meals daily, medication management, weekly housekeeping and laundry, daily bed-making, personal care services, 24-hour on-site staffing, full activities calendar and beautiful apartments that can be fully-furnished. Heat, air conditioning, hot water and cable television are included. Also, The Caroline Center for Memory Care is soon to open! Please contact Susan Randazzo, executive director, at (518) 943-7123 or e-mail her at thepavillion@mhcable.com
Cohoes
Millview Assisted Living Residence
MillView Assisted Living Residence is conveniently located in the Capital District
(518) 785-7788
514 Old Loudon Rd
Cohoes, NY 12047
Islandia
The Arbors at Islandia East
The dedicated professionals at The Arbors Islandia East are eager to show you why few other assisted living communities can compare to us for beautiful surroundings, exceptional amenities and the peace of mind in knowing that a caring staff is available when needed. Come see for yourself, we're sure you'll agree...The Arbors Islandia East is among Long Island's most desirable communities.
Rob Angelo
Director of Community Relations
(631) 232 3131 Ext 516
Kingston
"In our home, you're on your own, but never alone"
In the City of Kingston located in the heart of the beautiful Hudson Valley, Mountain Valley Manor offers spectacular senior living and first-class amenities and health care. Here you will find a graceful, full and independent lifestyle with all the advantages of city living in beautiful country surroundings.
More Information
New York City
DeSales Assisted Living
(212) 534-8516 • 1261 5th Ave • New York, NY 10029
Hearthstone at The Esplanade - Alzheimer's & Dementia Care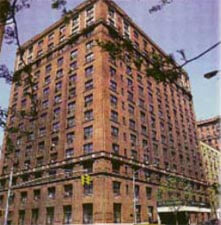 "Hearthstone at the Esplanade, New York is located in the heart of New York City in Manhattan's Upper West Side. On the 7th floor of one of New York's most eminent and well-established Assisted Living Residences, it has the feel of a large traditional New York apartment. The Hearthstone Floor includes an elegant dining room, a cozy kitchen , a library/piano room, and a great view of the Hudson River. At the Esplanade, Hearthstone offers specialized program for all levels of dementia."

305 West End Ave. at 74th Street
New York, NY 10023
(212) 799-7100
Niskayuna
Clare Bridge of Niskayuna
Clare Bridge, the name given to Brookdale Senior Living's Alzheimer's and dementia care communities, represents a special form of assisted living: one in which we offer housing, supportive services and care in a resident-centered environment. Our residents with dementia are given the assistance with activities of daily living in a safe, secure, home-like setting that was specially designed to recreate environments people have enjoyed throughout their lives. Indoor spaces are scaled like those of a private home. Indoor and enclosed outdoor walking paths give residents the opportunity to explore safely. Companion suites, private and private deluxe accommodations are available. Please call us at (518) 782-7381 for more information.
Michelle
Pearl River
Elegant and Affordable Assisted Living
Promenade Senior Living
Offering Assisted Living, Memory Care, and Independent Living throughout the Hudson Valley
845-735-6846

Schenectady
Coming Home to Heritage Home for Women
Heritage Home has been providing assisted living care for women since 1868. Heritage Home is a 36 room home that provides trained, caring staff who attend to the special needs of the ladies, plus round-the-clock supervision in a friendly, homelike environment. We provide all meals, housekeeping services, laundry and group activities. In addition, there are regularly scheduled trips, celebrations and fun activities. Heritage Home rates are competitive with other adult homes in the area. We provide assistance with personal care and medication management. Please call anytime or come and tour our home. Have lunch with us and visit with other ladies. We believe you will find that Heritage Home is a community with a friendly, inviting atmosphere. We hope you will want to make Heritage Home your home too. You can email or call us at 518-374-6921.
Kathy Fernandez
www.heritagehome4women.net
Syracuse
Bellevue Manor Assisted Living Community
(315) 468-5108 • 4330 Onondaga Blvd • Syracuse, NY 13219
The Hearth on James -Senior Living • Enriched and Assisted Living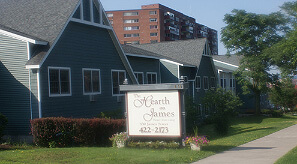 "Our full-service senior community has been designed with your comfort and satisfaction in mind. You will find yourself surrounded by beautiful grounds with resort-style amenities."
Services:

A full social activities calendar


Beauty Salon/Barber Shop


Housekeeping


Meals in our restaurant style dining room


Scheduled transportation, with regular visits to local attractions, shopping, banking and medical appointments
Amenities:

Laundry Room


Library


Recreation areas

(315) 422-2173 • 830 James Street • Syracuse, NY • Website
Additional Support
Two Excellent Ways To Research Assisted Living in New York State:
As we highlighted in our video, New York Connects and the NY Department of Health offers Licensed Assisted Living Residences lists. Each of these tools and databases offer excellent ways to further your research, and to help you to verify information that you may have obtained from another site, or directly from a facility!
[Video] What is assisted living? This original video by Assisted Living Directory explores what you might expect when you live an assisted living community.