Asbury Park
Asbury Tower
4 N VERMONT AVE
ATLANTIC CITY, NJ
(609) 348-2989
Assisted Living Units: 15
Atco
The Fountains At Cedar Parke Assisted Living Residence
114 Hayes Mill Road
Atco, NJ 08004
(856)753-2000
Capacity/Beds: 65
Atlantic City
Caring Senior Living, Inc
Assisted Living Program
227 North Vermont Avenue
Atlantic City, NJ 08401
(609)345-3089 Funding: Medicaid Private
OCEAN VIEW FACILITY LICENSED
4 N VERMONT AVE
ATLANTIC CITY, NJ
(609) 348-2989
Barnsboro
Washington Township Senior Living
600 Medical Center Drive
Barnsboro, NJ 08080
(856)582-8700
Capacity/Beds: 103
Basking Ridge
Sunrise of Basking Ridge
Assisted Living and Alzheimer's Care
404 King George Road
Basking Ridge, NJ 07920
(908) - 542-9000
Belvidere
The Chelsea at Brookfield
1 Brookfield Court
Belvidere, NJ 07823
(908) 475-5556
Capacity/Beds: 100
Bloomfield
Job Haines Home For Aged People/Hearthside Commons
250 Bloomfield Avenue
Bloomfield, NJ 07003
(973) 743-0792
Capacity/Beds: 67
Branchville
EverMay At Branchville, LLC
3 Phillips Road
Branchville, NJ 07826
(973) 948-8884
Capacity/Beds: 71
Bridgeton
Goldfinch House
18 Reeves Road
Bridgeton, NJ 08302
(856) 451-8662
Capacity/Beds: 47
Bridgeton
Goldfinch House
18 Reeves Road
Bridgeton, NJ 08302
(856) 451-8662
Capacity/Beds: 47
Bridgewater
Avalon at Bridgewater
565 State Highway 28
Bridgewater, NJ 08807
(908) 707-8800
Capacity/Beds: 74
Brandywine Assisted Living at Middlebrook Crossing
2005 Route 22 West
Bridgewater, NJ 08807
(732) 868-8181
Capacity/Beds: 128
The Chelsea at Bridgewater
680 202/206 North
Bridgewater, NJ 08807
(908) 252-3400
Capacity/Beds: 115
Friends Retirement Concepts
100 Monroe Street
Bridgewater, NJ 08807
(908) 595-1997
Capacity/Beds: 35
Brick
The Worthington Assisted Living Residence
458 Jack Martin Blvd.
Brick, NJ 08724
(732) 206-9800
Capacity/Beds: 123
Bridgewater
Brandywine Assisted Living at Middlebrook Crossing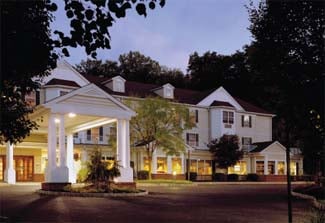 "Conveniently located at 2005 Route 22 West in Bridgewater, NJ, Brandywine Assisted Living at Middlebrook Crossing provides an affordable, elegant environment for older adults who require a degree of personal assistance, but also desire the freedom of independence."
2005 Rt. 22 West
Bridgewater, NJ 08807
(732) 868-8181
Website
Carneys Point
Merion Gardens Assisted Living
315 Merion Avenue
Carneys Point, NJ 08069
(856) 299-0300
Capacity/Beds: 98
Burlington
Granville House
111 Sunset Road
Burlington, NJ 08016
(609) 239-5440
Capacity/Beds: 46
Chatham
Juniper Village At Chatham
500 Southern Boulevard
Chatham, NJ 07928
(973) 966-5483
Capacity/Beds: 134
Cherry Hill
Brighton Gardens of Cherry Hill
1979 Route 70 E
Cherry Hill, NJ 08003
(856)424-7227
Capacity/Beds: 132
Colts Neck
Reflections at Colts Neck
3 Meridian Circle
Colts Neck, NJ 07722
(732) 303-3100
Capacity/Beds: 72
Cresskill
Sunrise Assisted and Independent Living of Cresskill
3 Tenakill Park E
Cresskill, NJ 07626
(201) 871-0300
Denville
Francisican Oaks Continuing Retirement
19 Pocono Road
Denville, NJ 07834
(973) 586-5000
Capacity/Beds: 34
Deptford
Sterling House of Deptford
1674 Delsea Drive
Deptford, NJ 08096
(856) 686-9500
Capacity/Beds: 52
East Brunswick
The Chelsea At East Brunswick
606 Cranbury Road
East Brunswick, NJ 08816
(732)651-6100
Capacity/Beds: 102
Sunrise Assisted Living Of East Brunswick
190 Summerhill Road
East Brunswick, NJ 08816
(732) 613-1355
Capacity/Beds: 108
East Windsor
Presbyterian Home at Meadow Lakes
300 Meadow Lakes
East Windsor, NJ 08520
(609) 448-4100
Capacity/Beds: 44
Edgewater
Sunrise Of Edgewater
351 River Road
Edgewater, NJ 07020
(201) 941-6111
Capacity/Beds: 87
Edison
Brighton Gardens of Edison
1801 Oak Tree Road
Edison, NJ 08820
(732) 767-1031
Capacity/Beds: 118
Egg Harbor Township
Mey House
199 Steelmanville Road
Egg Harbor Township, NJ 08234
(609) 926-5891
Capacity/Beds: 47
Elizabeth
Amber Court of Elizabeth, LLC Assisted Living Residence
1155 East Jersey Street
Elizabeth, NJ 07201
(908) 352-9200
Capacity/Beds: 120
Englewood
Emeritus at Emerson
590 Old Hook Road
Emerson, NJ 07630
(201) 986-9009
Capacity/Beds: 105
Emerson
Englewood Housing Authority Assisted Living Program
111 West Street
Englewood, NJ 07631
(201) 871-3451
Funding: Medicaid Private
Englishtown
Brandywine Assisted Living at Governor's Crossing
49 Lasatta Avenue
Englishtown, NJ 07726
(732) 786-1000
Capacity/Beds: 110
Ewing
Abrams Residence
50 Walter Street
Ewing, NJ 08628
(609) 883-5391
Capacity/Beds: 29
Fairfield
Sunrise Assisted Living at West Essex
47 Greenbrook Road
Fairfield, NJ 07004
(973) 228-7890
Capacity/Beds: 98
Flemington
Independence Manor At Hunterdon
188 State Highway 31
Flemington, NJ 08822
(908)788-4893
Capacity/Beds: 106
Florence
Sterling House of Florence
901 Broad Street
Florence, NJ 08518
(609) 499-6662
Capacity/Beds: 78
Freehold Township
Applewood Estates Assisted Living Residence
One Applewood Drive
Freehold, NJ 07728
(732) 780-7370
Capacity/Beds: 50
Monmouth Crossing
560 Iron Bridge Road
Freehold, NJ 07728
(732) 303-8600
Capacity/Beds: 94
The Brookside
93 Manalapan Avenue
Freehold, NJ 07728
Capacity/Beds: 199
Glassboro
Gardens At Cross Keys Assisted Living
3152 Glassboro Cross Keys Road
Glassboro, NJ 08028
(856) 307-2100
Capacity/Beds: 79
Post House
540 Mullica Hill Road
Glassboro, NJ 08028
(856)307-0617
Capacity/Beds: 47
Galloway Township
Seashore Gardens Living Center
22 West Jimmie Leeds Road
Galloway Township, NJ 08205
(609) 404-4848
Capacity/Beds: 46
Sunrise of Galloway
46 West Jimmie Leeds Road
Galloway Township, NJ 08205
(609) 404-1099
Capacity/Beds: 78
Sunrise of Galloway Reminiscence
42 West Jimmie Leeds
Galloway Township, NJ 08205
(609) 404-1126
Capacity/Beds: 52
Hackettstown
Paragon Village LLC
427 Route 46 East
Hackettstown, NJ 07840
(908) 979-9080
Capacity/Beds: 82
House Of The Good Shepherd
798 Willow Grove Street
Hackettstown, NJ 07840
(908) 852-1430
Capacity/Beds: 35
Haddonfield
Haddonfield Home Assisted Living
Elegant Victorian Residence, Comfortable Private Rooms
132 Warwick Rd
Haddonfield, NJ 08033
(856) 429-5500
Hamilton
Care One At Hamilton
1660 Whitehorse-Hamilton Square Road
Hamilton, NJ 08619
(609) 586-4600
Capacity/Beds: 65
Hammonton
Heritage Assisted Living at Hammonton
The Heritage Assisted Living provides several levels of specialized health services to meet all of your individual needs.
45 Route 206
Hammonton, NJ
(609) 561-8977
Capacity/Beds:107
Website
Hawthorne
Van Dyk's Senior Residence Of Hawthorne
644 Goffle Road
Hawthorne, NJ 07506
(973) 304-0400
Capacity/Beds: 140
Highland Park
Parker At Stonegate
443 River Road
Highland Park, NJ 08904
(732) 247-1656
Capacity/Beds: 80
Hillsborough
The Avalon At Hillsborough
393 Amwell Road
Hillsborough, NJ 08844
(908) 874-7200
Capacity/Beds: 97
Emeritus at Hillsborough
600 Auten Road
Hillsborough, NJ 08844
(908) 431-1300
Capacity/Beds: 94
Holmdel
The Willows at Holmdel Assisted Living Community
The Willows at Holmdel Assisted Living Community is created with the needs of senior adults in mind. It's a warm and welcoming place to call home. At The Willows, you will find the support you need to stay healthy, independent and in charge of life.
At the Willows, you will enjoy:
- Healthy, delicious meals
- Assistance with personal care services
- Friendly, attentive staff
713 North Beers Street
Holmdel, NJ 07733
(732) 335-4405
(800) 592-9630
Jackson
Bella Terra - Independent, Assisted Living and Memory Care Community near the Jersey Shore 732-730-9500
Bella Terra
2 Kathleen Drive
Jackson, NJ 08527
732-730-9500
Bella Terra is a community that can't be matched. Your monthly service fee covers a full spectrum of convenient services and amenities, with no entrance fee.
We offer Independent Living, Assisted Living and Memory Care Apartments.
Bella Terra, featuring spacious apartments, wonderful amenities and beautiful community areas, has everything you need under one roof. Beauty/barber shop, convenience store, fitness center, and indoor swimming pool. Scheduled transportation is available for your convenience.
Creating a better senior lifestyle begins with Bella Terra's serene setting. The expansive, wooded grounds are reminiscent of a country estate, complimented by beautifully landscaped areas. You can socialize and relax outside, with easy outdoor access from The Bistro, club lounge and dining rooms - we're sure you'll enjoy both the scenery and the tranquility.
Bella Terra also offers licensed assisted living services. Enjoy spacious apartment homes with services that provide assistance with daily living while encouraging independence. Add to that our tranquil setting, caring staff, opportunities for socialization in a stimulating, creative, and fulfilling environment, and you'll find a truly exceptional retirement lifestyle.
Find comfort and peace of mind with Bella Terra's Memory Care Services. Your loved one will receive the daily personalized services needed, while being encouraged to live their life to the fullest at every stage they encounter.
Now is the perfect time to consider a move to Bella Terra, located in Ocean County, a short drive from the Jersey Shore.
Stacey
Staceyd@seniorlifestyle.com
The Orchards At Bartley
100 North County Line Road
Jackson, NJ 08527
(732)730-1700
Capacity/Beds: 100
Sunrise Assisted Living Of Jackson
390 North County Line Road
Jackson, NJ 08527
(732)928-5600
Capacity/Beds: 100
Jamesburg
The Residence At Forsgate
319 Forsgate Drive
Jamesburg, NJ 08831
(732) 656-1000
Capacity/Beds: 156
Jersey City
The Atrium At Hamilton Park
"The Atrium is not just a place to live. It is a way of life. The entire facility was custom designed to fulfill the needs and wishes of seniors who share our values and our love of life.The Atrium is not just a place to live. It is a way of life. The entire facility was custom designed to fulfill the needs and wishes of seniors who share our values and our love of life."
330 Ninth Street
Jersey City, NJ 07302
(201)716-8000
Capacity/Beds: 113
Lakewood
Brighton Gardens of Leisure Park
1400 Route 70
Lakewood, NJ 08701
(732) 370-0444
Capacity/Beds: 110
The Lakewood Courtyard
52 Madison Avenue
Lakewood, NJ 08701
(732) 905-2055
Capacity/Beds: 100
St. Barnabas Assisted Living At Lakewood
77 Williams Street
Lakewood, NJ 08701
(732) 363-8505
Capacity/Beds: 47
Lanoka Harbor / Forked River
Spring Oak Assisted Living of Forked River



"Join our residents in having an active independent lifestyle with all of the comforts of your home in a safe setting. Your total well being is our number one priority. We are committed to ensuring quality in all aspects of our residents' lives from fine dining to tender loving care."
601 Main St
Lanoka Harbor, NJ 08734
(609) 242-2661
Website
Linwood
Brandall Estates
432 Central Avenue
Linwood, NJ 08221
(609) 926-4663
Capacity/Beds: 100
Livingston
Care One At Livingston Assisted Living
68-76 Passaic Avenue
Livingston, NJ 07039
(973) 758-4100
Capacity/Beds: 93
Manalapan
The Chelsea at Manalapan
445 Route 9 South
Manalapan, NJ 07726
(732) 972-6200
Capacity/Beds: 73
Maplewood
Sterling House of Florence
901 Broad Street
Florence, NJ 08518
(609) 499-6662
Capacity/Beds: 78
Marlboro
Sunrise Assisted Living of Marlboro
3a South Main Street
Marlboro, NJ 07746
(732) 409-6665
Capacity/Beds: 110
Marlton
Care One At Evesham Assisted Living
874 Route 70 East
Marlton, NJ 08053
(856) 797-4106
Capacity/Beds: 80
Mays Landing
WoodView Estates
5030 Unami Boulevard
Mays Landing, NJ 08330
(609) 625-4878
Capacity/Beds: 78
Middletown
Brighton Gardens of Middletown
620 State Highway 35 South
Middletown, NJ 07748
(732)275-0790
Capacity/Beds: 132
Midland Park
Mill Gardens At Midland Park
36 Faner Road
Midland Park, NJ 07432
(201) 493-7400
Capacity/Beds: 98
Monroe Township
Monroe Village Assisted Living
One David Brainerd Drive
Monroe Township, NJ 08831
(732) 521-6400
Capacity/Beds: 42
Wynwood at Forsgate
380 Forsgate Drive
Monroe Township, NJ 08831
(609) 409-7525
Capacity/Beds: 116
Montclair
Walpan Residence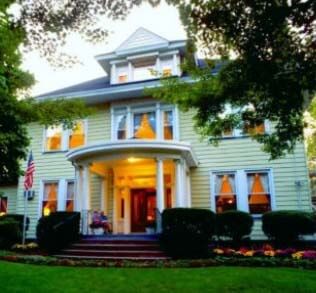 "Set in a charming, turn-of-the-century colonial on a quiet, residential street in Montclair, New Jersey, the Walpan Residence offers seniors assisted living care in a luxurious,
family-like atmosphere."

Services provided include:

3 carefully prepared meals daily


24 hour access to staff and personal care assistance


Elevator


Maid service


Laundry and linen service


Medical assistance on call


Hairdresser available


Convenient to nearby shopping and NYC transportation


Local transportation service


Planned leisure activities and events

176 Christopher St
Montclair, NJ 07042
(973) 744-4014
Website
Moorestown
Brandywine Assisted Living at Moorestown Estates
1205 N. Church Street
Moorestown, NJ 08057
(856) 778-0600
Capacity/Beds: 100
Morristown
Spring Hills At Morristown
17 Spring Place
Morristown, NJ 07960
(973) 539-3370
Capacity/Beds: 108
Morris Plains
Sunrise Assisted Living Of Morris Plains
209 Littleton Road
Morris Plains, NJ 07950
(973) 538-7878
Capacity/Beds: 108
Mount Arlington
Mount Arlington Senior Living
2 Hillside Drive
Mt. Arlington, NJ 07856
(973) 601-0988
Capacity/Beds: 120
Mount Laurel
Sunrise Assisted Living At Mt. Laurel
400 Fernbrooke Lane
Mount Laurel, NJ 08054
(856) 222-1213
Capacity/Beds: 108
Mountainside
Brighton Gardens of Mountainside
1350 Route 22 West
Mountainside, NJ 07092
(908) 654-4460
Capacity/Beds: 141
Newark
Newton
Bristol Glen ALR
200 Bristol Glen Drive
Newton, NJ 07860
(973) 300-5788
Capacity/Beds: 133
Ocean City
The Shores At Wesley Manor
2201 Bay Avenue
Ocean City, NJ 08226
(609) 399-8505
Capacity/Beds: 255
Old Bridge
Reformed Church Home Assisted Living Residence
1990 Route 18 North
Old Bridge, NJ 08857
(732) 607-9230
Capacity/Beds: 54
Old Tappan
Sunrise Assisted Living Of Old Tappan
195 Old Tappan Road
Old Tappan, NJ 07675
(201) 750-1110
Capacity/Beds: 108
Paramus
Care One at The Cupola
W 100 Ridgewood Avenue
Paramus, NJ 07652
(201) 444-8200
Capacity/Beds: 169
Emeritus at Paramus
186 Paramus Road
Paramus, NJ 07652
(201) 251-9600
Capacity/Beds: 140
Sunrise Assisted Living Of Paramus
567 Paramus Road
Paramus, NJ 07652
(201) 493-9889
Capacity/Beds: 98
Park Ridge
The Plaza At Mill Pond
124 Noyes Drive
Park Ridge, NJ 07656
(201) 782-0440
Capacity/Beds: 110
Parsippany
Care One At Morris
200 Mazdabrook Road
Parsippany, NJ 07054
(973) 739-9490
Capacity/Beds: 75
Passaic
Chestnut Hill Residence
338 Chestnut Street
Passaic, NJ 07055
(973) 777-7800
Capacity/Beds: 130
Pennington
Stony Brook Assisted Living
Stony Brook Assisted Living offers a caring environment for seniors who need a helping hand with the activities of daily living. Individualized personal care provided by professional caregivers help residents maintain their independence and the Lifestyle of their choice.
Our Monthly fees include:
Three delicious restaurant-style meals served daily in a gracious dining room
Transportation to medical appointments, banking and shopping areas
A full activities program
Weekly housekeeping services
Weekly fresh bed and bath linen
All utilities except for telephone and premium cable (basic cable included)
Spacious suites come complete with all the comforts of home; wall-to-wall carpeting, modern kitchenettes, individually controlled heating and air conditioning and more.
Please feel free to contact our Director of Sales and Marketing for more information at 609 730-9922.
Michelle
Pennsville
Lindsay House
39 Supawna Road
Pennsville, NJ 08070
(856) 339-0100
Capacity/Beds: 47
Pleasanton
Villa Raffaella Assisted Living Community
917 S Main Street
Pleasantville, NJ 08232
(609) 645-9300
Capacity/Beds: 60
Princeton
Acorn Glen Assisted Living Residence
775 Mt. Lucas Road
Princeton, NJ 08540
(609) 430-4000
Capacity/Beds: 120
Buckingham Place
155 Raymond Road
Princeton, NJ 08540
(732) 329-8888
Capacity/Beds: 124
The Pavillions at Forrestal The Residence
1000 Windrow Drive
Princeton, NJ 08540
(609) 514-9111
Capacity/Beds: 91
Randolph
Sunrise Assisted Living Of Randolph
648 Route 10
Randolph, NJ 07869
(973) 328-1922
Capacity/Beds: 100
Rio Grande
Chapin House
1042 Route 47 South
Rio Grande, NJ 08242
(609) 886-7900
Capacity/Beds: 47
River Vale
Jewish Home Assisted Living
685 Westwood Avenue
River Vale, NJ 07675
(201) 666-2370
Capacity/Beds: 111
Saddle River
Brighton Gardens of Saddle River
5 Boroline Road
Saddle River, NJ 07458
(201) 818-8680
Capacity/Beds: 132
Sewell
Cardinal Village Assisted Living Residence
455 Hurffville-Crosskeys Road
Sewell, NJ 08080
(856)582-5292
Capacity/Beds: 101
Terraces At Parke Place
661 Delsa Drive
Sewell, NJ 08080
(856)256-1776
Capacity/Beds: 72
Shrewsbury
Brandywine Assisted Living at The Sycamore
5 Meridian Way
Shrewsbury, NJ 07702
(732) 212-2600
Capacity/Beds: 130
Meridian Assisted Living
(732) 212-2600
5 Meridian Way
Shrewsbury, NJ 07702
Somerset
Brandywine Assisted Living at The Sycamore
5 Meridian Way
Shrewsbury, NJ 07702
(732) 212-2600
Capacity/Beds: 130
Martin and Edith Stein Assisted Living Residence, Inc.
350 Demott Lane
Somerset, NJ 08873
(732) 568-1155
Capacity/Beds: 90
Spring Hills at Somerset
473 Demott Lane
Somerset, NJ 08873
(732) 873-4800
Capacity/Beds: 120
Spring Lake
The Wexford At Wall Township
2018 Highway 35
Spring Lake, NJ 07762
(732) 282-1014
Capacity/Beds: 114
Summit
Spring Meadows Summit
41 Springfield Avenue
Summit, NJ 07901
(908) 522-8852
Capacity/Beds: 98
Tinton Falls
Atria Tinton Falls
44 Pine Street
Tinton Falls, NJ 07753
(732) 918-1960
Capacity/Beds: 156
Kensington Court
864 Shrewsbury Avenue
Tinton Falls, NJ 07724
(732) 784-2400
Capacity/Beds: 124
Seabrook Village Renaissance Gardens
3002 Essex Road
Tinton Falls, NJ 07753
(732)643-2000
Capacity/Beds: 96
The Chelsea at Tinton Falls
One Hartford Drive
Tinton Falls, NJ 07701
(732) 933-4700
Capacity/Beds: 70
Toms River
Brandywine Assisted Living at Toms River
1587 Old Freehold Road
Toms River, NJ 08755
(732) 240-0043
Capacity/Beds: 115
Trenton
Clare Bridge of Hamilton
1645 Whitehorse-Mercerville Road
Trenton, NJ 08619
(609)586-4000
Capacity/Beds: 50
Vineland
Baker House Assisted Living Residence
685 S. Brewster Road
Vineland, NJ 08360
(856) 691-9111
Capacity/Beds: 47
Spring Oak Assisted Living At Vineland
1611 South Main Road
Vineland, NJ 08360
(856) 507-1505
Capacity/Beds: 115
Voorhees
Brendenwood Assisted Living Residence
One Brendenwood Drive
Voorhees, NJ 08043
(856) 424-7773
Capacity/Beds: 200
Lions Gate
1100 Laurel Oak Road
Voorhees, NJ 08043
(856) 667-3100
Capacity/Beds: 74
Summerville At Voorhees
1301 Laurel Oak Road
Voorhees, NJ 08043
(856) 783-8383
Capacity/Beds: 94
Voorhees Senior Living
501 Laurel Oak Road
Voorhees, NJ 08043
(856)566-2340
Capacity/Beds: 104
Wall
Sunrise Assisted Living Of Wall
2600 Allaire Road
Wall, NJ 07719
(732) 282-1700
Capacity/Beds: 90
Waterford Glen Assisted Living
2021 Highway 35
Wall, NJ 07719
(732) 282-1910
Capacity/Beds: 80
Warren
The Chelsea at Warren
274 King George Road
Warren, NJ 07059
(908) 903-0911
Capacity/Beds: 94
Watchung
Watchung Ridge Assisted Living
"Watchung Ridge Assisted Living offers a caring environment for seniors who need a helping hand with the activities of daily living."
680 Mountain Blvd
Watchung, NJ 07069
(908) 754-8180
Wayne
Arden Courts of Wayne
800 Hamburg Turnpike
Wayne, NJ 07470
(973) 942-5600
Capacity/Beds: 56
Care One at Wayne (ALF)
493 Black Oak Ridge Road
Wayne, NJ 07470
(973) 692-9500
Capacity/Beds: 57
Emeritus at Wayne Assisted Living
820 Hamburg Turnpike
Wayne, NJ 07470
(973) 942-4800
Capacity/Beds: 105
Sunrise Assisted Living Of Wayne
184 Berdan Avenue
Wayne, NJ 07470
(973) 628-4900
Capacity/Beds: 108
Westampton
Clare Bridge of Westampton
480 W. Woodlane Road
Westampton, NJ 08060
(609) 877-0555
Capacity/Beds: 50
Westfield
Sunrise Assisted Living Of Westfield
240 Springfield Avenue
Westfield, NJ 07090
(908) 317-3030
Capacity/Beds: 108
West Caldwell
Lutheran Social Ministries At Crane's Mill
459 Passaic Avenue
West Caldwell, NJ 07006
(973)276-3016
Capacity/Beds: 60
West Milford
Van Dyk at Bald Eagle Commons, LLC
197 Cahill Cross Road
West Milford, NJ 07480
(973) 728-6000
Capacity/Beds: 66
West Orange
Arden Courts of West Orange
510 Prospect Avenue
West Orange, NJ 07052
(973)736-3100
Capacity/Beds: 56
Brighton Gardens of West Orange
220 Pleasant Valley Way
West Orange, NJ 07052
(973)731-9840
Capacity/Beds: 132
Emeritus at West Orange Assisted Living Residence
520 Prospect Avenue
West Orange, NJ 07052
(973)325-5700
Capacity/Beds: 116
Lively faith-based Assisted Living Community The Cliffs at Eagle Rock:
Assisted Living in a Christian Setting
A Ministry of The Baptist Home Society of New Jersey located at;
707 Eagle Rock Avenue in West Orange New Jersey
973-669-0011
Charlotte
The Cliffs At Eagle Rock
707 Eagle Rock Avenue
West Orange, NJ 07052
(973)669-0011
Capacity/Beds: 80
West Windsor
Bear Creek Assisted Living
291 Village Road East
West Windsor, NJ 08550
(609) 918-1075
Capacity/Beds: 100
Whiting
Keswick Pines Lifecare - "The Inviting Place"
"Nestled in the beautiful Pinelands in Ocean County, New Jersey, adults who value security and peace of mind are enjoying their retirement in Keswick Pines' community environment. "The Inviting Place," as Keswick Pines has come to be called, offers independent living, assisted living and full-service nursing care."
(732) 849-0400
509 Route 530
Whiting, NJ 08759
Woodbury
Evergreen Court Adult Day Services
551 N Evergreen Avenue
Woodbury, NJ 08096
(856) 845-1976
Capacity/Beds: 50
Three Woodbury Mews
124 Green Avenue
Woodbury, NJ 08096
(856) 384-6600
Capacity/Beds: 108
Woodcliff Lake
Sunrise of Woodcliff Lake
430 Chestnut Ridge Road
Woodcliff Lake, NJ 07675
(201) 782-1888
Capacity/Beds: 116
Wyckoff
Christian Health Care Center
301 Sicomac Avenue
Wyckoff, NJ 07481
(201) 848-4300
Capacity/Beds:95
Assisted Living Educational Videos - New Jersey
| | |
| --- | --- |
| | [Video] Is Assisted Living Regulated? This is a common question asked, and this short video explains how assisted living facilities are regulated and by whom. |