Learn Facility Availability:
1-866-333-6550


Assisted Living Directory
has been in service for over
11 years
! Learn how
Our Site is Different!
Learn something new today in
Assisted Living Directory's Blog!
Ask A Question!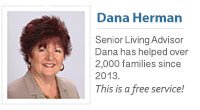 (866) 333-6550
Who we work with & why
Facility Ratings For California
Worried About Paying For Care? - California Options
Is It Possible To Look Up Facility Complaints in CA? - We Show You How!
Printable Facility Questionnaire -
(A downloadable .pdf to take with you on facility tours to write notes, contact information, and facility features)
How To File A Complaint Against An Assisted Living Facility in CA - You Can Remain Anonymous!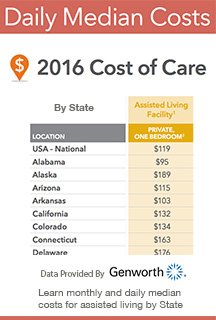 California Assisted Living Association (CALA):
"The voice of Assisted Living"
Phone: 916.448.1900
Elder Abuse:
Report suspected abuse by calling 800-677-1116
Keep up with our future videos! 253,000 + views and counting!
Assisted Living Tidbits
Good questions that we have received about Mountain View Manor and assisted living:
Q: I am looking for a facility for my aunt and uncle. He is 84 and has Parkinson's and he cant walk or stand. She is 80 and totally independent . They would want a 2 bedroom room at Mountain View. What are your rates for this kind of care?
Q: Hello, I am looking for a safe place for my 68 year-old father to live in. He suffered of a stroke on April 4, 2011 and has been diagnosed with dementia due the the stroke. He has Medi-Medi and I would like to know what the cost is in order to be in Mountain View Manor. Thank you very much. - Sincerely, Isela
Q: Are you short term or long term? Cost? location nearby for spouse? Any information on places like yours on East Coast. I was so happy to find Mountain View Manor but you are so far away. - Margaret
***This is an interesting question - asking about accommodations for a spouse. If the facility is not able to accommodate couples, or a spouse, it is entirely appropriate to ask whether there are any places nearby that would be a good fit for a 'significant other.' - Assisted Living Directory
Q: My parents have been snow birds to your community for over 20 years! With Mom's two hip surgeries and Dad's dementia, I am concerned with their plans to return to their small park model this year. My mom is bright as a tack! Do you have vacancy this fall for 4 to 6 months and what are your rates/costs? - Craig
Don't be fooled by the Questionable Tactics used by many assisted living sites

Assisted Living Directory has a No Spam Guarantee!