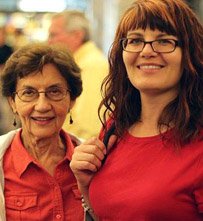 Assisted Living Directory has researched senior care in Missouri to provide this page which is intended to serve as a useful starting point for your assisted living search in Missouri.
We have also included facility information for memory care, Alzheimer's facilities, and dementia units throughout Missouri.
A 'First Stop' for any family, senior or caregiver researching care options in Missouri should be the Missouri Department of Health and Senior Services site. This site provides in-depth information about Missouri's Agencies on Aging (which are more localized agencies that cover a county, or several counties, offering help and information regarding aging and senior issues); Adult Day Health Care options, A guide to housing assistance; and information regarding long-term care facilities including assisted living, and how an 'assisted living facility' is defined in Missouri (most states have a unique definition).
Additionally, Missouri has an excellent facility search that users may take advantage of. This tool allows you to search by county, city, or zip code to find long-term care facilities statewide.
We have listed many of the facilities in Missouri on this page, and when available, we include video clips, or video tours in our listings. New facilities are included on this page frequently, and any licensed facility in Missouri may list their services, and may be contacted directly through their individual listing.Intro byD. Besnette
How To Look Up Facility Inspections & Violations - Missouri
Video Tutorial Produced by Assisted Living Directory
In under 2 minutes, we will show you how to look up facility inspections and violations for facilities throughout Missouri including: Residential Care, Assisted Living, Skilled Nursing and Nursing Homes using trusted, unbiased sources
Missouri Assisted Living: Featured Facilities & Services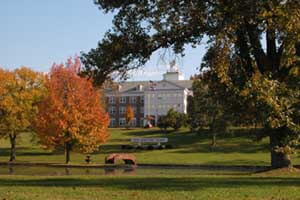 Chillicothe, Ironton, & Ozark, Missouri - The Baptist Home
At nearly 100 years old, the ministry has learned much from its rich history. This experience, and the resulting wisdom, compels The Baptist Home to value quality of care and resident autonomy over luxury and its staff's convenience. Though fancy amenities and institution-style management draw attention and save money, The Baptist Home has always had higher priorities. It offers true care, motivated by true love.
Features & Photos & Contact The Baptist Home Directly!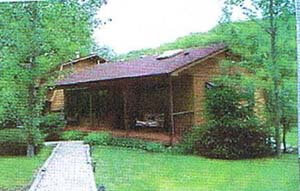 High Ridge, Missouri - "Assistance is Right Next Door" Private, Personal Assisted Living
Pleasant Valley Cottage is owned and operated by our nine member, Christian Home Schooled family.The two family dwellings are attached, which provide for convenience and security in caring for others. This is a two bedroom, fully furnished, apartment with all electric appliances.
Features & Photos & Contact Pleasant Valley Cottage Directly!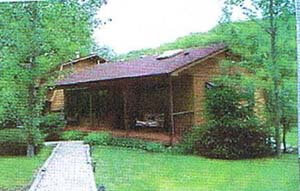 Independence, MO - Blue Hills Rest Home
Blue Hills Rest Home, Inc. is a Assisted Living Facility licensed for 44 residents by the Missouri Department of Health and Senior Services. One Monthly rate provides each resident a private / semi private room, assistance with adult daily living needs, three meals, snacks housekeeping and laundry. Blue Hills Rest Home, Inc. is a smoke free environment and has a complete fire sprinkler system. We are an excellent alternative to Intermediate or Skilled Nursing care.
Features & Photos & Contact Blue Hills Rest Home Directly!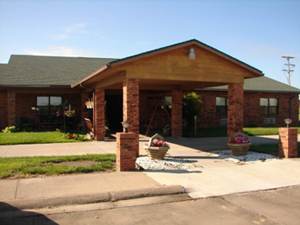 Marshall, Missouri - Golden Oaks Assisted Living
Golden Oaks Assisted Living
Golden Oaks, LLC
27882 Hwy H
Marshall MO 65340
Features & Photos & Contact Golden Oaks Assisted Living Directly!
[Video] Brookdale's Grand Court Assisted Living in Kansas City, MO
Providing Independent Living and Supportive Services.
Grand Court Kansas City
501 W. 107th Street
Kansas City, MO 64114
Call: 816-941-7777
866-666-1057Pricing & Availability

More Cities & Smaller Town Listings:
Carthage
Maple Tree Terrace of Carthage - Assisted Living by Americare
(417) 358-7201
2510 Clinton St
Carthage, Missouri
Columbia
The Arbors at Bluff Creek Terrace-Alzheimer's Assisted Living
(573) 256-5565
3104 Bluff Creek Dr
Columbia, MO 65201
Jefferson City
Castleparke Assisted Living Center
(573) 659-0001
331 Pioneer Trail Dr
Jefferson City, Missouri
Joplin
Silver Creek Assisted Living
(417) 626-8100
3325 Texas Ave
Joplin, MO 64804
O'Fallon
Assisted Living at The Meadowlands
Quality Assisted Living
Innovative Memory Care Neighborhood
636-978-3600
135 Meadowlands Estates Lane, O'Fallon, MO 63366
On the corner of T.R. Hughes & Tom Ginnever Our vibrant, brand new community offers privacy, comfort and safety, with thoughtful amenities and a wide selection of first-rate services to meet residents needs and exceed their expectations.
Saint Joseph
Vintage Gardens/Park Assisted Living
Vintage Gardens/Park Assisted Living provides a home-like and supportive living environment for people who are no longer able to live at home safely,but do not ned to be in a nursing home. We are licensed in the state of Missouri as a Residential Care Facility II. Based upon Christian principles, our mission is to become a landmark of restoration. We want our residents to receive the assistance they need, while having every opportunity to get stronger, healthier, and connected in meaningful ways to each other, our staff and to God.
St. Joseph
Missouri
Frank Sindelar 816-279-3330
Sedalia
Stoney Ridge Village
Stoney Ridge Village is a beautiful facility where the residents are able to come and go as they please. Programs are tailored to provide just the right amount of assistance for an independent lifestyle.
(660) 827-3993
25023 Bothwell Park Road
Sedalia, Missouri 65301
866-981-5725Pricing & Availability
Website
Services include, but are not limited to:
Three nutritious meals daily
Weekly housekeeping services
Individual suite temperature control
RN monitoring and assessment
Scheduled local transportation
Bathing assistance
Medication reminders or assistance
Sick tray services (when needed)
Life enrichment activities and outings
In-house physical/occupational therapy (provided by Bothwell Regional Health Center)
Guest rooms available by reservation and availability
All utilities (excluding telephone and cable TV)
Weekly personal and flat laundry service
Wellness care daily exercise program
24 hour certified staff
Secure environment
Dressing Assistance
Emergency medical alert system
Springfield
Joy Assisted Living
"Since opening in 1995, Joy Assisted Living has been family owned and operated. Keeping things in the family allows us to become deeply involved with the residents and give each the personal attention they deserve. In everything we do, we strive to make our residents feel like part of the family"
(417) 864-8805
2030 W Mount Vernon St
Springfield, MO 65802
877-345-1716
Pricing & Availability
Website
More facilities
St. Louis
Friendship Village - St. Louis Assisted Living Facility
Offering life style options for seniors, Friendship Village South nursing home facility offers independent living communities and a skilled nursing facility.
Phone: 314 842-6840
Fax: 314 525-7500
Website
See More facilities in St. Louis
888-723-8284Pricing & Availability