Aitkin
Aicota Health Care Center, Inc - Assisted Living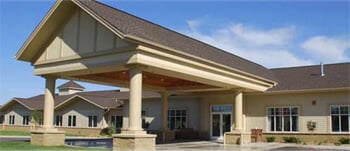 "We offer you a unique experience that combines high quality accommodations and services which are designed to promote a dignified independent lifestyle." Features include:


Welcoming living room with large stone fireplace


Fully equipped salon/barber shop


Inviting dining room with continental serving area


Large laundry area


Relaxing lounge with big screen television


Fitness/massage center


Outdoor patio area overlooking the wetlands
(218) 927-2182• 840 2nd Street NW • Aitkin, MN • Website
Albert Lea
Broadway Care Assisted Living Plus
(507) 373-2909 • 512 S Broadway Ave • Albert Lea, MN 56007
Anoka
River Oaks Of Anoka
River Oak is for those seniors who want to live in a lively community AND enjoy the peace of mind that professional support offers. Catered living enables seniors their independence with only the services they need,including a continuum of care program.Our seniors can choose from a wide variety of support options including home health services.
Bonnie
romanager@lanel.com
Bemidji
Touch of Home
Providing a caring home atmosphere for seniors Contact Shawn Swenson 218-444-2775 or 218-368-5527 for additional information.
Mike Lindsey
Blaine
Sterling House of Blaine

Private apartments

Charming, home-like community settings

Areas for socializing, dining and entertaining

Easy access for those with limited mobility
763-755-2800• 1005 Park Parkway • Blaine, MN 55434 •
Website
Bloomington
Meadow Woods Assisted Living Suites
(952) 888-1010 • 1301 E 100th St • Blmgtn, MN
Personalized Assisted Living at Minnesota Masonic Home, Bloomington
Minnesota Masonic Home in Bloomington offers personalized assisted living in a beautiful historic setting. A variety of Studios and one-bedroom floor plans are available. Please call 952-948-7915 for a tour or more information.
Kim
Bloomington
Brainerd
Almond House
(218) 825-9255 • 802 28th St. SE, P.O. Box 442 • Brainerd, MN 56401

Crystal
Above & Beyond - The Heathers Manor Assisted Living
Heathers Manor Assisted Living
3000 Douglas Drive
Crystal, MN 55422
763-544-6777
Website: www.heathersmanor.com
The Heathers Manor is more than just assisted living, it is a lifestyle. We are dedicated to providing quality care that enhances our residents lives physically, socially, and spiritually.
Ida Marie Restaurant (3 meals per day and snacks)
Registered dietician on staff
24 hour awake home health aid staff, 24 hour advanced care suite for higher level of supervision and medical care.
Full activity calendar, entertainment, cards, outings, support groups.
Transportation to doctor appointments and shopping
Walking paths, ponds, waterfalls, and gardens in your own backyard.
Wellness spa, Beauty salon, aviary, on-site chapel
Ice Cream Parlor and cafe
Community room with big screen tv and pool table
Wellness clinic
Jeanette
hmmgr@lanel.com
The Heathers Campus , Senior Independent and Assisted Living
Our spacious campus is located next to Basset Creek park on the border of Golden Valley and Crystal. The Campus is surrounded by nature preserve with inviting walking paths and great views. Close to shopping and freeway access. The Heathers Campus offers each resident the opportunity to enhance life-long social and personal interests and will provide options for new hobbies and learning. Come for the food and stay for the friendship at award winning restaurant. With five chefs and a catering staff, you will develop a craving for your favorite selections from our popular recipes. Our Mission is to go above and beyond our customer's expectations. We are dedicated to providing quality living environments that enhance our residents lives physically,socially and spiritually.

Vicki
hmreps@lanel.com
Duluth
Gateway Assisted Living
(218) 279-2940 • 600 W Superior St. • Duluth, MN
Keystone Bluffs Assisted Living
(218) 727-2800 • 2528 Trinity Rd. • Duluth, MN
Mount Royal Pines III Assisted Living
(218) 724-5500 • 50 E Saint Marie St • Duluth, MN 55803-2634
Eagan
Clare Bridge of Eagan
(651) 686-5557 • 1365 Crestridge Lane • Eagan, MN 55123
The Commons On Marice
"The Commons on Marice is owned by Intergenerational Living & Health Care, Inc., a nonprofit organization committed to improving the quality of life for children and older adults"


Independent living


Assisted living


Memory care
(866) 343-9623 • 1380 Marice Dr • Eagan, MN
Eden Prairie
Aging Joyfully - A Residential Elder Care Facility
"High quality, personalized care for elders requiring or desiring 24 hour assistance and supervision." Features include:


Long term care and short term, respite stays available


Advanced Practice Nurse on-site, some skilled nursing services provide


24 - hour awake nursing assistant care


Alarm system for wandering residents


Newly renovated, spacious, handicapped accessible resident home


Nine private rooms, single level living

952-941-2510 • 13050 Pioneer Trail • Eden Prairie, MN 55347• Website
Summit Place Assisted Living
(952) 995-1000 • 8501 Flying Cloud Drive • Eden Prairie, MN 55344
The Colony at Eden Prairie Assisted Living
952-828-9500 • 431 Prairie Center Dr. • Eden Prairie, MN 55344 • Website
Erskine
The Country Place Assisted Living
The Country Place is located in a beautiful serene country setting surrounded by a golf course. We are attached to a skilled nursing home and clinic. We offer:

24 hour on site staffing

Nursing services

Meals

Laundry

Housekeeping

Personal cares and bathing

Medication set-up and reorder

Medication administration

Beauty/barber shop

Podiatry Services
Please check out our website: pioneercountryplace.com for photos, services, and contacts.
Contact Karen Friedley, RN, Housing Manager at phone: 218-687-2288, fax: 218-687-3278, e-mail: countryplace@gvtel.com, website: pioneercountryplace.com
Faribault
Oakwood Hills Adult Foster Care
Oakwood Hills is a family owned home for 5 people that is comfortable and peaceful. We have family style meals, do laundry, help - as needed - with bathing, dressing, and medications. Please call 507-838-5991 for more information.
Julie
jsbongers@hughes.net
Pleasant View Estates
(507) 333-5960 • 41 Brand Avenue • Faribault, MN 55021
Sterling House of Faribault
"Sterling House of Faribault located in Faribault, Minnesota provides care and Personalized Assisted Living options for seniors."
507-333-2559 • 935 Spring Road • Faribault, MN 55021 • Website
Grand Rapids
Diamond Willow Assisted Living
(218) 327-9100 949 • SW 11th Ave, Grand Rapids, MN • (218) 327-9100

International Falls
Crabtree Senior Home
(218) 285-9297 • 2209 Crabtree Blvd • International Falls, MN 56649
Inver Grove Heights
Gondola Group
(651) 451-0339 • 8615 BIRCH BLVD • INVER GROVE HEIGHTS, MN 55076
Sterling House of Inver Grove Heights


Minnesota Senior Living at its Finest


Beautiful & Comfortable Surroundings


Highly Personalized Assisted Living
651-306-0919 • 315 Thompson Avenue East • Inver Grove Heights, MN 55076-4414 • Website
Mahtomedi
Green Gables Assisted Living
Located in a lovely and serene setting in Mahtomedi, Minnesota
Green Gables offers specialized, quality care.
See our website at
www.greengablesllc.com
or call 651-653-6336 ask for Laura Davis
or Lee LaCasse
Mahtomedi
Minnesota
Lee LaCasse
lee@greengablesllc.com
Mankato
Autumn Grace Assisted Living


Memory loss care


Hospice


Respite


Adult day care services


Assisted living


Foster care for ventilator dependent
(507) 388-3660 • 118 Raven Court • Mankato, MN 56001-8431 • Website
Keystone Communities
"Our passion for EXCELLENCE is the key to enhancing the lives of the seniors we serve"


Independent Living


Assisted living


Memory Care
(507) 388-2148 • 100 Dublin Road • Mankato, MN 56001
Oak Terrace Assisted Living
(507) 387-2037 • 1570 Tower Blvd • North Mankato, MN
Sterling House of Mankato Assisted Living
(507) 386-1779 • 100 Teton Lane • Mankato, MN 56001-4827 • Website
Maple Grove
Assisted Living at Rose Arbor
"At Rose Arbor we realize that our residents treasure their privacy and independence. Therefore, we offer assisted living and respite services in the comfort and convenience of their own apartments."
Services and amenities include, but are not limited to:

Full time RN supervision

24-Hour emergency response System - including pendants

24-Hour trained professional staff

Three nutritious meals each day served restaurant-style in the dining room

Weekly housekeeping

Daily tidying

Individual laundry and linen service

One bath assist per week

Full time life enrichment program

Scheduled van transportation

All utilities, except phone & cable
(763) 493-5910 • 16500 92nd Ave N • Maple Grove, MN 55311
Mendota Heights
Heart to Home
Heart to Home provides exceptional senior care and memory care in residential home setting. Our unique setting offers personal attention and a warm home atmosphere... Come experience the Heart to Home difference. Call Today! (651)454-5250 | www.HeartToHomeInc.com
Josh
info@hearttohomeinc.com
Minneapolis / St. Paul
Sunrise Assisted Living of Golden Valley
(763) 522-4000 • 4950 Olson Memorial Hwy • Minneapolis, MN 55422
Grace Place Assisted Living Program
(612) 332-3483 630 • Cedar Av S • Minneapolis, MN 55454 - 1259
Moorhead
4 Seasons Assisted Living & Memory Care
(218) 359-9000 • 2921 6th Ave N • Moorhead, MN • 56560
Evergreens of Moorhead



"A Moorhead community that provides assisted living and memory care services." Features include but are not limited to:


24-hour response system


Our assisted care suites offer weekly housekeeping and laundry, scheduled transportation and wellness checks.


on-site hair salon for men and women


Large laundry area


On-site spiritual services of multiple denominations


Trained healthcare professionals are on duty 24 hours per day
502 3rd Avenue South • Moorhead, MN 56560 • Website
Moorhead Manor
(218) 236-6286 • 1710 13th Avenue North • Moorhead, MN 56560
Owatonna
Countryside Catered Senior Living
"CountrySide is a beautiful new catered living community in Owatonna that opened in 2006."
(507) 446-8334 • 650 El Dorado Street • Owatonna, MN 55060-6616 • Website
Sterling House of Owatonna


Minnesota Senior Living at its Finest


Beautiful & Comfortable Surroundings


Highly Personalized Assisted Living
507-451-6914 • 334 Cedardale Drive Southeast • Owatonna, MN 55060-4467 • Website
Pine River
Brookside Assisted Living - "Home away from home"
Small family oriented facility, located on tranquil Norway Brook. Offering 24 hr awake staffing,meals and quality care for your loved one. They aren't just a resident...they are a family member.
Kathy



Pine River
MN
Sauk Centre
Fairway Pines Assisted Living & Enhanced Assisted Living
-Opened November 2008
-Spacious 1 & 2 bedroom apartments with kitchens and washers/dryers in each apartment
-Separate memory care unit for those with Alzheimer's or other forms of dementia
-Building amenities include: great room with activity kitchen and plasma TV, outdoor patio, fitness room, beauty shop, spa whirlpool tub room, private dining room, gorgeous community dining room and activity nook area
-Planned activities which include shopping trips and group outings on bus
-Base rent includes: 2 meals/day with 3rd meal optional, weekly housekeeping, emergency response pendant and 24-hour staffing, all utilities except telephone
-Pets welcome
-Garages available
-Located across from beautiful Sauk Centre Country Club and close to hospital
Carla
carla.brunn@tealwoodcc.com
Sauk Rapids
Good Shepherd Community - See a virtual tour on our Website: www.goodshepherdcampus.org

Thief River Falls
Valley Home
(218) 681-3286 523 • Arnold Ave S • Thief River Fls, MN 56701
Brand New Memory Care Unit - Opened 2006
Wayzata
Meridian Manor - Senior and Assisted Living at its Finest
Located at 163 West Wayzata, Minnesota.
Phone 952-473-3200.
Studios, 1 bedrooms, 2 bedrooms,Custom apartments
Umbrella of Services include:
Bus Around Town (Twice a week), Grocery Shopping Service,Social Activities, Special Events, Ida Marie Restaurant(Fine Dining), Registered Dietitian,Chapel, Library,Bird Aviary, Housekeeping, Maintenance, Emergency Call Pendant, "Wanderguard" security system, 24 hour nursing/Home Health Care, Care Suites, Continuum of Care, 2 person transfer, IN-HOUSE MD Program, "On Site" Podiatry and Ophthalmology, Audiology Services, Respite and Guest Apartment, Beauty Shop, Laundry facilities on each floor, Computer access, Convenience store, Copy-Fax and notary service, Exercise class, Scheduled Transportation and garages.
Beautiful senior and assisted living with a warm and inviting with a home like feel with beautiful landscaping.
COME FOR A TOUR TODAY SO YOU CAN EXPERIENCE YOUR FUTURE BEAUTIFUL HOME! CALL 952-473-3200
Grace
mmdirector@lanel.com
Additional Support
Assisted Living Tidbits:
Learn about the many Area Agencies on Aging for Minnesota through the Minnesota Association of Area Agencies on Aging.
We have read a few articles in the news lately about assisted living vehicles being involved in traffic accidents, one that turned fatal. If you are planning to use the transportation services of your assisted living facility, it may be a good idea to check the track record of the drivers and to make sure that they are properly certified for this job
News item: Memory care unit opens in Thief River Falls MN. "People gathered near the central nurses station March 16 at an open house for Valley Home's new assisted living, memory loss addition. The addition features 24 private rooms, a family room, shower facilities, a dining room, a laundry room and a beauty shop." [from the Thief River Falls Times - by April Scheinoha]
Looking to volunteer and you live in the International Falls area?
Retired Senior Volunteer Prgrm - (218) 283-6467
2232 2nd Ave E
International Falls, MN 56649
The Minnesota State Retirement System - Welcome to the Minnesota State Retirement System (MSRS) website! We administer ten different retirement plans which provide retirement, survivor, and disability benefit coverage for Minnesota state employees as well as employees of the Metropolitan Council and many non-faculty employees at the University of Minnesota. MSRS covers over 50,000 active employees and currently pays monthly benefits to over 20,000 retirees, survivors, and disabled employees. In addition, we oversee the State of Minnesota Deferred Compensation Plan and administer the Health Care Savings Plan.
| | |
| --- | --- |
| | [Video] Dementia without major memory loss - A personal experience as described by a relative of someone with symptoms of dementia. |