Join our Google+ Community & Discussion Group!
Adrian
The Grand Court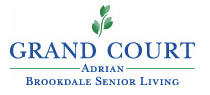 Supportive Living and Retirement Community


Housekeeping and linen service


Educational programs, outings and/or events daily


Transportation services


Staff available around the clock


Concierge services


On-site postal services


Fitness and wellness programs


Full-service dining room


Whirlpool spa


Arts and crafts


Beauty/barber shop


Spacious studio, one and two bedroom style plans


Fully equipped kitchen


Emergency response system


Cable hookup


Patio


Pets allowed
Adrian, Michigan 49221
866-965-2817
Albion
Tuckers' Hilltop Care Home Our home is country living at its best.We are very family oriented and encourage our clients to be as active as possible. We provide all transportation to appointments and outings.Semi-private rooms for male and female. Private and State Pay accepted. Accepting Developmentally Disabled and/or Downs Syndrome. We also participate in the Best Buddies Program with Albion College. References Available. Contact Crystal Tucker at 517-629-2851 or 517-403-1116 for more information.
Allegan
Baseline Creek ALF
43 30TH STREET
ALLEGAN, MI 49010-9010
(269) 673-4323
Facility Capacity: 6
Facility Type: Small Group
Special Certifications for the Developmentally Disabled & Mentally Ill
Briarwood Assisted Living
620 ELY ST.
ALLEGAN, MI 49010-9010
(269) 673-9536
Facility Capacity: 38
Facility Type: Home for the Aged
Allen Park
Maple Heights Retirement Community & Assisted Living
"The premier Senior Living Community in the Greater Downriver Area of Allen Park, Michigan"


3 meals provided daily


Housekeeping and linen service


Utilities provided (no phone or cable)


Individual climate control


Emergency call light in each room


Staffed 24 hours a day


Scheduled transportation


Ice cream parlor


Movie theatre


Social and activity program
Allen Park, Michigan 48101
(313) 346-5103
Ann Arbor
Sunrise of Ann Arbor
Alzheimer's care and Assisted Living
Located just minutes from downtown and 1/4 mile north of I-94. Located in an attractive residential area, we deliver the finest in senior care, and are recognized internationally for both quality and innovation. Pets are allowed.
Ann Arbor, Michigan 48103
(734) 327-1350
Augusta
Lakewood Assisted Living
16396 M-89
Augusta, MI 49012
More Info
Battle Creek
Sterling House of Battle Creek- A Brookdale Senior Living Community
Assisted Living Residence - Special Features Include:


Intimate setting provides access for individuals with limited mobility


Emergency response system in each resident's room


Resident assistance center enables caregivers to provide necessary services with privacy and dignity


Holistic approach; specific staff are responsible for assisting with all aspects of an individual's needs


Outdoor amenities include patios, raised gardening beds, and walking paths


Furnishings, window and wall treatments are carefully selected
Battle Creek, Michigan 49015
(877) 712-9965
Big Rapids
Evergreen Terrace Assisted Living

Evergreen Terrace is a community designed to provide choice and convenience for seniors requiring various levels of assistance with daily activities.
801 Fuller Ave • Big Rapids, MI • (231) - 527-1050
Bloomfield
Golden Girls Of Bloomfield
The Golden Girls of Bloomfield Care Home is located in the beautiful city of Bloomfield Hills, Michigan. We are committed to improving the quality of life and the individual needs of the Aged and those who have been diagnosed with Alzheimer's. We provide a residential setting in the community, fostering independence and availing applicable resources throughout the community, to enable the highest level of productive life possible through hands on assistance, socialization and advocacy in a safe and therapeutic community living environment. Call 248-737-3922
Brighton
Devonshire Manor - Brighton AFC
At Devonshire Manor we provide an intimate home setting for up to six female residents who are most comfortable in smaller groups, with personalized activities, such as knitting, cards or puzzles.
We offer aging in place service and care for bed bound residents, so they too can live in a non- institutional setting. Our residents and their families have peace of mind knowing we have the training and experience to provide the detailed care our residents require. Everyone benefits greatly from the extra time we have to spend with our ladies.
891 Devonshire Blvd.
Brighton, MI 48116
810-220-4516
Our family has been providing care to the loved ones of Livingston County since 1982.
Calumet
GardenView Assisted Living and Memory Care
GardenView
Janis Vivian, RN Manager
manager@gardenviewup.com
Calumet
Michigan
Charlotte
Sensations Memory Care Residence
Memory Care Facility. The environment of our home was created to help with the challenges of memory loss and enhance capabilities of our residences by using a"Sensory Stimulation" design. We have 15 years of Dementia/Alzheimer's experience. Our home, "Sensations" offers Permanent Residency, Adult Day Care and Respite Care to help guide your love one on their journey through this disease. Our phone number is 517-543-8101 , ask for Jane.

Charlotte
MI
AH230303551
Clio
Brannon Adult Foster Care, an alternative to a nursing home
12 bed AFC,men & women,Linda RN cell# 810-5132609
email: h_brannon@charter.net fax # 1-775-205-1651
1, men & women, Trauma Brain Injury, Elderly, Alzheimer, MI,DD, physically disabled,Barrier Free
wc access, long term, strong staff to client ratio
BARRIOR FREE, wheelchair accessible,
Linda
Davisburg
ANGELIC CARE
ON 2 ACRES, LOCATED IN DAVISBURG CLOSE TO 75 AND DIXIE HWY, SEMI OR PRIVATE ROOMS AVAILABLE, WE OFFER 24 HOUR SUPERVISION, FAMILY STYLE MEALS, MEDICATION ADMINISTRATION, PERSONAL HYGIENE ASSISTANCE INDIVIDUAL CARE, WITH A LARGE OUTDOOR AREA, SUNROOM AND DECK,IN HOUSE PHYSICIAN, BEAUTICIAN AND PODIATRIST AVAILABLE. WE ARE A STATE LICENSED HOME.
SANDRA NOVOTNY OR JOCELYN NOVOTNY

248-634-7727
248-431-4428
Detroit Metro Area
Renaissance Gardens at Henry Ford Village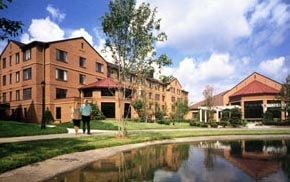 Services and amenities include, but are not limited to:


Assisted Living


Long-Term NursingCare


Short-Term Rehabilitation


Alzheimer's Care


Respite Care


97 Private Assisted Living Apartments


89 Private Long-Term Nursing Care and Short-Term Rehabilitation Residences

(313)-584-1700 • Dearborn, MI • 48236

East China
River Bend Assisted Living
River Bend is situated on a lovely 26-acre rural setting along a bend in the Belle River. We offer comfort, safety and security for those who have been diagnosed with Alzheimer's, dementia, or other neurological impairments. Our 24-hour-a-day staff are specially trained to provide a caring and comforting environment for these individuals.
With both private and companion suites available, you are free to live the lifestyle you want with the help you deserve. River Bend provides a variety of services including assistance with all daily living activities, three meals a day, transportation, and much more. We are here to help you find comfort in your next stage of life.
For more information about River Bend, please contact Emily Krantz at 1(819)765-1002 x106
Flint
Cardinal Assisted Living
(810) 655-5600
2272 W Reid Rd
Flint, MI 48507
McLaren Homewood Village - Alzheimer's/Dementia Care
McLarens' Homewood Village is a senior community designed to help those who need assistance with daily activities such as bathing, dressing and administering needed medication. Just like family, we provide the extra assistance you may need with your daily activities, while helping you maintain the privacy, dignity and independence that means so much to you. And we do it all in a family-centered environment where loved ones are encouraged to be as involved as possible. Through consultation with you, and through regular life profiling we ensure that you will receive just the right amount of care for your needs. At Homewood, you will be served by an exceptional, dedicated and caring professional staff who genuinely love what they do. And it shows.
Flint, MI 48532
(810) 720-5184
Grand Haven
Oak Lodge.......... a home away from home
Oak Lodge is a small family AFC in the Grand Haven area. It is about 5 miles to the beach and is less than a block to the Pottawatomie Park which offers picnic, fishing and swimming and is ideal for leisurely walks. Or simply sit on the dock and soak in the beauty of the bayou. The home is less than a mile to the North Ottawa Community Hospital.
Contact Information:
Lew Burrows
(616) 846- 6014

Robbinswood Assisted Living - Affordable Care
Robbinswood Assisted Living
1125 Robbins Rd
Grand Haven, MI 49417
(616) 842-1900
Affordable Assisted Living care in a country setting

Grand Haven, Michigan

AH700236885
Grand Rapids
Just like home
There are so many choices for your loved ones, we would like to invite you to come and see what 'Just Like Home' has to offer.
Located in Grand Rapids in a quiet neighborhood, this lake front estate is a haven of comfort, care and love. Our private estate home features private or semi-private accommodations with shared baths.
Other features include a large in ground swimming pool, deck, community living room with cable and large screen tv, comfortable furnishings.
Our in-house Chef expertly creates fine dining menus and occasional not so healthy decadent desserts. Three meals and tea-time daily. Snacks, fresh fruit etc are available at all times.
Activities include shopping, theatre, BBQ's, saturday night dvd and popcorn, museums and anything else of interest to your loved one.
Long term care all with the comforts of home.
We are not a nursing home, we strive for a family atmosphere. Additionally we are able to assist with medications, bathing and other daily activities. We accommodate male, female, and couples. And PETS ARE ALSO WELCOME.
Please contact us anytime for rates and tours.
Beth
angelsbrewbakery@yahoo.com
Harrisville
Harrisville Home
329 W MAIN
HARRISVILLE, M
(989)724-6537
Facility Capacity: 6
Facility Type: Small Group
Special Certification for the Developmentally Disabled
Howell
Patti Lewis Care Home
Call 517-545-1275
More Information
Town Commons Assisted Living
605 Pere Marquette
Howell, MI 48855
(517) 540-1926
Located off M-59 between Byron Rd. and Michigan Ave. We offer Studio and One Bedroom apartments with medication management, all meals included. We have in-house physical therapy and an excellent team of visiting physicians including Medical, Chiropractic, Dental and Podiatry. Our residents enjoy activities on site with some accommodations for visiting family members. Our on staff licensed nurse is available to residents daily. Our facility has a beautiful patio and a comfortable sun room. We have a full service beauty salon both for males and females. Outings include luncheons, senior centers, theater and shopping trips.
Lake Ann
Kelso House a.f.c.
Professional care that feels like home. Located on 3 acres of Northern Michigan pines, Kelso House AFC is conveniently situated at the nexus of three major counties: Grand Traverse, Benzie, and Leelanau. A peaceful, low-traffic, country setting surrounds a beautiful 2,000 square-foot home.
Our hallmark is our extreme attention to the details of personal care - above and beyond what people expect. Our belief is that a client who feels like a part of our family is a happier and healthier person! Learn more about how we can help your loved ones today:
call us at: 231-275-1654
Lake Odessa
Above and Beyond Care, LLC
Above & Beyond Care is an Assisted Living and Adult Day Care Home, nestled in a quiet residential neighborhood of lush landscape in Lake Odessa, Michigan. This beautiful, spacious 4500 square feet home is perfect for peace, relaxation, enjoyment and security.
Troy
info@jcvtt.com
Lake Odessa
Lapeer
When It Matters To You
Our home offers a loving, long term care that provides an alternative to a non-institutional setting. We provide a range of services that can accommodate people needing minimal to heavy care, emphasizing the resident's independence.
Debra
dfield15@yahoo.com

Lawton
White Oaks, A Randall Residence
300 White Oak Road
Lawton, Michigan 49065
269.624.4811
www.randallresidence.com
At White Oaks, A Randall Residence, we take pride in providing quality senior care with respect and friendship. We recognize that each resident wants independence while receiving just the care they need. You will find that our smiling caregivers listen compassionately to concerns and cheerfully care for the daily worries like housekeeping, meal preparation and maintenance, as well as the bigger concerns like your health care, wellness and happiness.
White Oaks is located in the village of Lawton, just minutes from Paw Paw, Decatur and Mattawan. The quiet, rural setting is appreciated by those who live and work in these communities. Living at White Oaks offers residents a chance to continue friendships they have had for a lifetime.
Livonia
Arden Courts Alzheimer's Assisted Living
32500 7 Mile Rd
Livonia, MI 48152-1340
(248) 426-7055
Berkley Court of Livonia, LLC
"Our family owned and operated Assisted Living Facilities (ALF's), offer that and much more. Unlike other ALF's, we are licensed as Adult Foster Care Homes, governed and monitored by the State of Michigan. We are truly an alternative to a nursing home, at a more reasonable price. "

Amenities include:

Three home cooked meals plus unlimited snacks daily


Medication administration


Help and supervision with daily activities


Incontinence management


Daily social functions enriching physical and cognitive needs


24-hour staffing


Licensed nurse on-site five days a week and on-call on weekends


On-site physicians visits are available


Bathing at least twice per week


Dressing assistance


Personal hygiene care (hair, teeth and shaving)


Assistance with mobility and ambulation


Personal laundry service


Housekeeping

32406 Seven Mile Road
Livonia, MI 48152
(248) 442-7780
Laurel Park West Assisted Living
38910 6 Mile Rd
Livonia, MI 48152-2697
(734) 464-2772
Metamora
When It Matters To You
Our home offers a loving, long term care that provides an alternative to a non-institutional setting. We provide a range of services that can accommodate people needing minimal to heavy care, emphasizing the resident's independence.
Debra

Midland
The Caring Place
The Caring Place
4414 Washington Street
Midland, Michigan 48642
989.837.8773
At the Caring Place, we strive to be the leader in Michigan Assisted Living Homes. By providing a safe and secure residential community. We strive to become the best home in Midland, You can count on us. Assuring our families and friends a peace of mind through quality, personal services and professional assistance in daily living. We call it the Caring Place because of the extra care that we take and the small touches that we do that make this a beautiful place.
Mikado
Bake Adult Foster Care
2635 WISSMILLER
MIKADO, MI 48745-8745
(989)736-6534
Facility Capacity: 6
Facility Type: Family
Muskegon
Northcrest Assisted Living Community
(231) 744-2447 • 2650 Ruddiman Dr • Muskegon, MI

Orion
Orion Manor Assisted Living
(248) 814-6714 • 1814 S Lapeer Rd • Lake Orion, MI 48360
Plainwell
Adult Foster Care Home and Assisted Living
Openings available now for private rooms comfortably furnished and with cable TV in State licensed Adult Foster Care Home. Three home cooked meals daily with 2 snacks available anytime. Laundry done on premises. 24 hour supervision with CNA on staff. Health monitoring and medication dispensing. Transportation to appointments and social outings. Peaceful country setting and stable environment. Great references. Phone 269.685.9218
Brenda
Portage
Fountain View of Portage Assisted Living
Services and amenities include, but are not limited to:

Various levels of assisted living

Beautiful country setting

Professionally landscaped grounds

Assisted living

Alzheimer's care
(269) 327-9595 • 7818 Kenmure Rd. • Portage, MI
Spring Arbor (Towns nearby: Jackson)
Spring Arbor Assisted Living Center
The Spring Arbor Assisted Living center is located just a few miles to the west of Jackson. Services at the center include efficiency 1 and 2 bedroom apartments, assistance with daily living activities, on-staff physicians, medication management by a licensed nurse, air conditioning, 3 daily meals in a beautiful dining room, laundry and housekeeping services and much more.

All apartments are first floor, so there are no stairs.

Our center is in a quiet country setting, close to local stores, banks, parks and restaurants.

Spring Arbor Assisted Living Center
3700 S. Dearing Rd.
Spring Arbor, MI
(517) 750-2700
Southfield
Luxury Assisted Living in Michigan
Offering luxury living with high quality care, this facility located near 12 Mile Road and Lahser in Southfield offers seniors the ability to be provided with 24 hour care, without losing their independence. Staff is highly trained and consistently monitored by an active management staff in order to make sure all care is focused on being person centered. A extremely tasty custom food menu tops off the services that set this home apart from all others in Michigan. Activities, including occupational and physical therapy can all be performed in the house itself, due to the high ceilings, and large living space. This home is top notch in every way.
Blue Sky Senior Living is a luxury adult foster care company with multiple homes located throughout Southeastern Michigan. For more information on this home, or others in Michigan, please contact us. Most of our homes do have waiting lists, so the earlier you contact us with your interest, the better chance you will have of securing a bed.
Contact us today at: (248) 978-9404
Traverse City
Orchard Creek Assisted Living
(231) 932-9060 • 9715 E Cherry Bend Rd • Traverse City, MI 49684
Troy
Clare Bridge of Troy - Brookdale Senior Living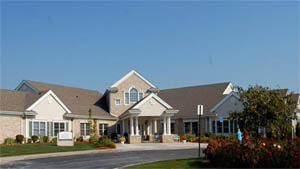 "Clare Bridge of Troy located in Troy Michigan near Detroit offers Alzheimer's and Dementia care options for seniors."
(248) 267-9500 • 4900 Northfield Pkwy• Troy, MI 48098 • Website
Beacon Square
Beacon Square is a dynamic new generation of innovative memory care services, bringing together innovation, expertise and resources, all provided within a caring and connected community. Our Mission is to be your most trusted resource for all memory care needs; covering every stage of Alzheimer's and other kinds of dementia, and serving all generations and living situations. Mike


Sunrise Assisted Living of Troy
Assisted living, Alzheimer's Care & Hospice. "Located just minutes from I-75 and Somerset Collection, Sunrise of Troy is set amidst gracious grounds in a convenient location near local restaurants, theaters and shopping centers."
(248) 293-1200 • 6870 Crooks Rd • Troy, MI 48098 • Website
Wynwood of Troy - Brookdale Senior Living
Assisted living, Alzheimer's Care & Hospice. "Located just minutes from I-75 and Somerset Collection, Sunrise of Troy is set amidst gracious grounds in a convenient location near local restaurants, theaters and shopping centers."
(248) 952-5533• 4850 Northfield Parkway • Troy, MI 48098-4433 • Website
Yale
MASON MEADOWS ASSISTED LIVING
While you explore the options for your loved ones care, we would like to invite you to come and see what Mason Meadows has to offer.
Located in northern St.Clair County in simple country living you will find a quiet and calm atmosphere. The towns of Yale, Capac and Brown City are only minutes away. We are located only 30 minutes from Port Huron, Richmond, Sandusky or Lapeer.
We believe we can put your mind at ease as you consider where your loved one should move when living independently is no longer an option. Mason Meadows offers daily, weekly, monthly, and long term care all with the comforts of home. We accommodate male, female, and couples. And YOUR PETS ARE ALSO WELCOME.
Having said that, we welcome you to come and see Mason MEadows for yourself. Offering a pond stocked for fishing, a wood shop for crafty individuals, and a greenhouse for those who love to garden. We also have satellite TV hook-up and telephones in each bedroom, and our WALK IN HYDRO-THERAPY BATH TUB CAN SOOTH YOU. Please call and schedule a tour. Now come, relax and enjoy.
Sincerely
Glenn and Cheryl Sieracki
home owner/operator
(810)387-3309 (810)387-9321

Yale
Michigan
Glenn and Cheryl


Additional Support

Assisted Living Tidbits:
Nursing home vs. Assisted Living? The latter may be the most viable and desirable option. Assisted Living homes often times have more privacy and space than nursing homes. Also, surprisingly, Assisted Living can cost less than a Nursing Home. We read a great article today from Investors.com that states "A 2005 MetLife survey put the average cost of assisted living at nearly $35,000 a year. But MetLife found that nursing home tabs average over $74,000 a year."
» What exactly is Medicaid? Medicaid is a program sponsored by the federal government and administered by states that is meant to provide health care and health-related services to persons of low-income or limited means. A reimbursement program.
» Michigan office of retirement services
» Adult Foster Care: Did you know that assisted living in Michigan is really "Adult Foster Care & Homes for the Aged?" This is what the state of Michigan officially recognizes "assisted living" as. Many facilities, however, still use the words "Assisted or Assistive Living" for marketing and promotional purposes, as this is a more recognized term than Adult Foster Care for many people.
See how far we've come with our videos - this one was one of Assisted Living Directory's first video tutorials, highlighting the LARA search tool and databse:
[Video] Finding Senior Care in Michigan - City or Rural Areas - Using LARA
Video Produced by Assisted Living Directory
Our video tutorial shows you how to search for long-term care in Michigan by City, Town, Facility Name, or County (useful for Rural areas) using The State of Michigan's Statewide Search for Nursing Homes.