Join our Google+ Community & Discussion Group!
Andover
Atria Marland Place
Just off of North Main Street.
(978) 475-4225 • 15 Stevens St • Andover, MA
Amherst
The Arbors Assisted Living in Amherst Massachusetts
The Arbors Assisted Living in Amherst Massachusetts is a residential community in Western Massachusetts at the heart of the Pioneer Valley in Hampshire County.

Amherst
Massachusetts
Auburn
Emeritus at Eddy Pond
"...offering the largest senior living apartments in central Massachusetts"
669 Washington Street
Auburn, MA 01501
(508) 832-4458
Number of Units: 68
Blackstone
DuCharme Estates Ltd.
"...we provide families with the option of competent, loving care for elderly and adult handicapped persons in a home setting"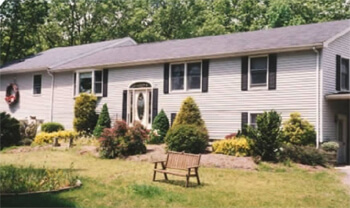 Services include, but are not limited to:

18 bedrooms

2 Kitchens

2 Dining rooms,

Brand new heated indoor in ground swimming pool for prescribed physical therapy

Exercise and recreation area.

Three home cooked meals a day

Snacks as prescribed

Transportation to all appointments

Maid and laundry services

Assistance available to all for 24 hours
25 Federal Street
Blackstone, MA 01504
(508) 883-2066
Boston
Susan Bailis Assisted Living Community
Some of our features and services:


All of the comforts of home


Personalized service plans tailored to meet each resident's unique needs


Fine dining w/ 3 meals daily


Beautiful dining room


Monthly apartment lease fee & all utilities


Three delicious meals served daily in our dining room


Weekly housekeeping and laundry flat linen service


24-hour building security


On-site heated underground parking for residents and guests


Use of community rooms for events with family and friends


Social and cultural programs


24-hour on-site personal care


Personal care assistance including help with dressing and personal appearance, bathing and showering, mealtime and incontinence care, reminders for medication, housekeeping, and personal laundry


24-hour emergency response system


Individual wellness plan, including an exercise program


Assistance arranging transportation to medical appointments


Semi-annual health assessments

617-247-1010 • 352 Massachusetts Avenue at St. Botolph Street • Boston, Massachusetts, 02115
Chelmsford
Chelmsford Crossings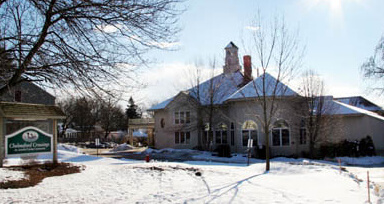 A Benchmark Senior Living Community. Services and amenities include, but are not limited to:

Two to three delicious meals prepared daily by a professional chef, served in the dining room

Housekeeping, linen and laundry services

Personal care tailored to meet individual needs and preferences

Medication Management Program for residents on prescribed medications who need supervision and reminders

Social, cultural and recreational programs

Wellness programs including exercise classes, health screenings, and health education

Health care case management seven days a week, provided by a Registered Nurse

Licensed social work services

Assistance arranging transportation

Assistance coordinating medical appointments

24-hour personal care staff
(978) -250-8855• 199 Chelmsford St • Chelmsford, MA 01824
Chicopee
Allium Home Care, Inc.
This is an alternative to assisted living. Allium Homecare provides Medicare, Medicaid, private pay services, and more to individuals needing assistance in their homes.
(413) 592-8024 • 333 Front Street • Chicopee, MA 01013
Clinton
Corcoran House Assisted Living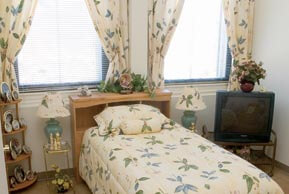 Corcoran House is an assisted living community born out of the restoration of a historic schoolhouse in the middle of Clinton. This facility opened in 1998. Corcoran House Assisted Living features 42 apartments and features a staff of trained professionals. Residents can enjoy delicious meals with their friends and family in our spacious dining room. Three meals are served daily. Our private apartments are carpeted and include full bathrooms, large closets and individually controlled air units. Each apartment is equipped with a kitchenette featuring a sink, cabinets, microwave, refrigerator and freezer. Our beautiful library also hosts exercise classes, games and other events. Our facility also has comfortable meeting areas for visiting with family and friends. Corcoran House is located about 15 miles north of Worcester.
Services include, but are not limited to:

24-hour staffing

Weekly housekeeping

Weekly laundering of linens and towels

Full calendar of social, recreational and cultural activities*

Health and wellness program

Scheduled transportation*

All utilities, excluding telephone and cable television

Maintenance services

Three delicious and nutritious meals daily served in our restaurant-style dining room *

Assistance with personal care, including bathing, dressing and grooming (up to 60 minutes per day) *

Assistance with self-administered medication *
* These services are optional for our LIHTC (tax credit) residents.
(978) 365-3600 • 40 Walnut St • Clinton, MA 01510 • Website:
http://newspringseniorcommunities.com/residences/corcoran/
Hopedale
Atria Draper Place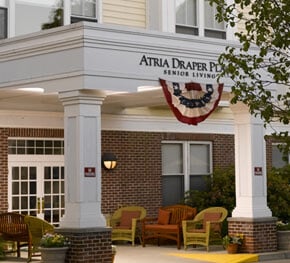 "This historic rehabilitation provides modern apartments which are large and bright with ten foot ceilings and expansive windows"


24-hour availability of a trained staff


A choice of apartments


A full-time director for events and activities


An emergency call system in every apartment


Anytime Café with complimentary snacks and beverages


Assistance with activities of daily living


Delicious meals served restaurant-style each day


Medication assistance


Memory-care neighborhood


Scheduled local transportation

25 Hopedale Street
Hopedale, MA 01747
508-482-5995
Number of Units: 68
Website
Lynn
Lynn Home for the Elderly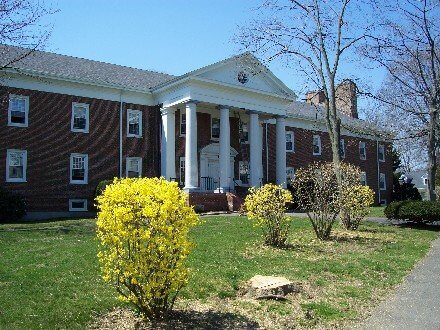 An Affordable Alternative to Assisted Living
1 Atlantic Terrace
Lynn, MA 01902
(781) 592-7952
Website
Northborough
The Coleman House


This state-of-the-art facility offers 22 assisted living residences designed for individuals with memory loss
Available Services:


Activities


Computer/Internet Access


Housekeeping


Linens Laundered


Personal Care


Personal Laundry


Rehabilitation


Residence Security


Respite Care


Self Administered Medication Management


Three Daily Meals


Transportation

112 West Main Street
Northborough, MA 01532
508-351-9355
Number of Units: 12
Website
Pittsfield
Rosewood Homestyle Assisted Living
(413) 448-8449 • 318 Onota St • Pittsfield, MA 01201
Shrewsbury
Hampton Suites at Southgate - Assisted Living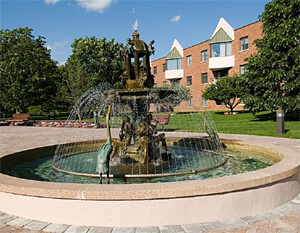 Southgate offers 60 assisted living apartments certified by the State of Massachusetts


Three meals a day, selected off the daily menu


Personal laundry service in your apartment


Weekly housekeeping service


Linen and bed making service


Daily medication management


Assistance with bathing, grooming & dressing


24 hour staff and emergency response system


Social & recreational activities


Local transportation on a regularly scheduled basis


All utilities except telephone and cable television service


Apartment maintenance and repairs

(508) 842-8331
30 Julio Drive
Shrewsbury, MA 01545
Number of Units: 60
Springfield
Reeds Landing
Springfield's only Lifecare community offers a continuum of on-site care,including independent living, on-site assisted living and independent care.
(413) 782-1800 • 807 Wilbraham Rd • Springfield, MA 01109 • Website: reedslanding.com
Sudbury
Orchard Hill - Sudbury's Assisted Living Community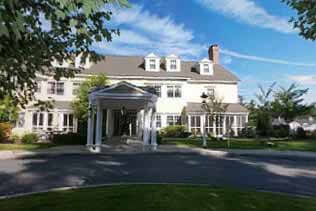 Sitting high on a hillside, just down the road from the historic Wayside Inn, Orchard Hill brings the very best in assisted living to Sudbury and the surrounding area. Reminiscent of a New England farm-house mansion, Orchard Hill presents the perfect atmosphere to enjoy all the comforts of home with family and friends.
(978) 443-0080 • 761 Boston Post Road • Sudbury, MA 01776 • Website: www.orchard-hill.com
Swansea
Swan Brook Assisted Living

Victorian elegance in a small senior community, nestled in the heart of historic Swansea, MA
Mark


Tewksbury
Blaire House of Tewksbury Assisted Living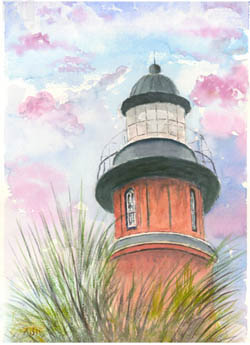 Blaire House of Tewksbury is the only Senior Care Campus in the Greater Merrimack Valley, featuring a Skilled Nursing Facility, an Assisted Living residence, an Adult Day Health Program, and a transportation company — all in one location close to Routes 495, 93 and 38.
As a "smaller" home-like Assisted Living community, we offer 12 beds on our secured Alzheimer's floor and 23 beds on our traditional Assisted Living floors. Residents and their families know the staff and directors and have access to them 24-hours a day. We also offer short-term respite care for families who care for a loved one at home but need time off to attend to personal or professional business.
At our Assisted Living residence, we offer social and recreational programs seven days/week, three restaurant-style meals in our private dining room, personal care for those who need it, bed linen and towel laundry service, "Self Administered Medication Management" (SAMM), cable television, 24 hour security and staff, housekeeping services, emergency call systems, all included in an affordable monthly fee. We have both studio apartments and one-bedroom apartments.
Call us to see how we can provide a solution to caring for your loved one. We are "Your Guide to Senior Care."

Annette
akurman@elderservices.com
Webster
Christopher Heights of Webster


Activities


Computer/Internet Access


Housekeeping


Linens Laundered


Personal Care


Personal Laundry


Residence Security


Self Administered Medication Management


Three Daily Meals


Transportation

338 Thompson Road
Webster, MA 01570
(508) 949-0400
Number of Units: 83
Golden Life Home Care, Inc
"This family owned homecare provides home-style cooking, daily activities, shopping trips and the level of care needed by each individual resident."
15 Aldrich Street
Webster, MA 01570
(508) 943-7411
Number of Units: 3
Westfield
Log Cabin Assisted Living
Private rooms in log cabin. We offer meal preparation, housekeeping, medication monitoring, personal care assistance and emergency call system. Our caring staff provides 24 hour support. Please call us for a FREE personal assessment. 413-562-6940
Mary Ellen
The Arbors Assisted Living in Westfield Massachusetts
The Arbors Assisted Living in Westfield Massachusetts offers residential communities which provide a host of services and amenities located in Hampden Country, Western Massachusetts.



Westfield
Massachusetts
Weston
Luxury Independent and Assisted Senior Living




781-899-5505
Our facility is ideally located in one of the finest neighborhoods in the Boston suburbs. Our location affords you the comfort and security of a small town, with the culture and entertainment of a big city close at hand. Discover a life filled with New England history and charm. Nestled on a gently rolling hillside overlooking a bend in the Charles River, our community enjoys fabulous water views, and vistas of the famous New England fall foliage. Norumbega Point has been thoughtfully crafted to reflect the values and desires of men and women of accomplishment, and their caring families.
Norumbega Point captures the essence of the finest residential neighborhoods with a close knit community of just 93 luxury senior apartments. Come and meet a neighborhood of new friends in our gracious, secure and private community. Norumbega point offers an array of amenities that surpass expectation. Enjoy the comfort and security of services tailored to your desires. Our facility boasts a state-of-the-art health club, heated indoor pool and Jacuzzi, a beauty salon, and a spa. Our spa services include facials, massage, reflexology and more.
Treat Yourself!
Website

Winchendon
Broadview, Inc. Assisted Living Community


Broadview is located in Central Massachusetts. Safety, care and comfort are the highest priority at Broadview.
Standard services include:


24 hour, certified personal care


3 home-cooked, nutritious daily meals


Religious services


Daily group activity program


Community exercise room


Library access


Family participation opportunities


Educational seminars


Community events
Broadview also offers customized services that include laundry service (M-F), an in-house salon/barber, transportation, extended exercise program and individualized care and support.

(978) 297-2333 • 547 Central Street • Winchendon, MA 01475 • Website
Woburn
Hearthstone Alzheimer's Care
"The larger Assisted Living community includes traditional apartments and a dining room, large community spaces, doctors' offices, a children's day care program, and an Assisted Living floor for frail elders."
(781) 674-2884 • 23 Warren Avenue • Woburn, MA 01801-4979 •
Website
Worcester
Eisenberg Assisted Living
(508) 757-0981 • 631 Salisbury St • Worcester, MA 01609 • Website: Jewishhealthcarecenter.com
Additional Support
Learn facility cost & fees using the Massachusetts Senior Care Assn. database and website. It's a great, non-commercial way to find facilities and care statewide! It's a great, standalone, trustworthy research tool!
800AgeInfo - Search for Services Statewide!