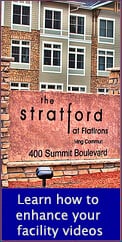 This video tutorial demonstrates how to use a 'slider' to enhance your assisted living facility videos.
Interesting questions and comments we have received about Magnolia Gardens:
Q: How many beds, is there a medical facility close by and do you accept Medicare/Medicaid. I only have my SS check monthly as does my partner. - Mark
Q: Do you accept medicaid managed long term care plans for seniors living on SSDI? - Joanne
Q: I am interested in learning more about your residences. I am seeking assisted living for my mother, who is 81. She does not have dementia or Alzheimer's, but she has mobility issues and some other chronic health issues. Thank you. - Ernie
Don't be fooled by the Questionable Tactics used by many assisted living sites

Assisted Living Directory has a No Spam Guarantee!