Find Assisted Living in Lake Havasu City, Arizona - Certified Senior Care Advisors
Our certified consultants will help to identify your assisted living needs, and help you through every step of the process. Our Advisors have received their Certified Senior Advisor certification to earn their expertise in Lake Havasu City, Arizona. Our service is 100% free to you!
---
3 Easy Steps In Finding The Best Senior Care In Your Area
Our Senior Care Consultants Will Perform:
Step One- The Assessment/Interview
Identify your loved one's care needs and preferences
Identify personal preferences/location
Identify hobbies and lifestyle preferences
identify budget preferences
Step Two- "Matching Needs & Preferences"
They will then "match" all the information from Step One and narrow down your options to 3 or 4 pre screened and CarePatrol approved care providers.
Step Three- Tour Our Recommendations
Our Senior Care Consultant can personally bring you to our recommendations for a tour (much like a realtor does) or if you would rather go by youself, we can arrange the details of your tour accordingly.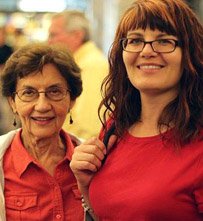 I remember growing up in Arizona, having a faint recollection of visiting Lake Havasu City a few times. I remember a younger crowd, lots of boats, shorts, and golden tans everywhere, and warm, sunny weather. Fun was the operative word, and memory that I retain.
Now, as I am a bit older, I see Lake Havasu City a little differently, and am starting to understand why it's such a hot retirement destination (pun intended). No shoveling, plenty of activities, no urban jungle to deal with, but with excellent facilities, and services. Assisted Living is taking a foothold here, as there over a dozen care homes and facilities to choose from!
We've listed most all of the senior care options in LHC on this page (if you know of one we missed, please let us know!) We also recommend checking out our homepage, and our Arizona main page to see all of the terrific caregivers and experts who contribute to our site, and our videos, tutorials and interviews to help you with your research process.
A few things to note before we get to our facility listings - Lake Havasu City and Mohave County are served by the Area Agency on Aging, Region Four, which offers numerous services and programs for seniors. This is also a great place to ask questions, and to request assistance. To contact the agency directly, please call 1-800-782-1886. Intro by D. Besnette
Lake Havasu City Assisted Living: Featured Facilities, Video Tours & Services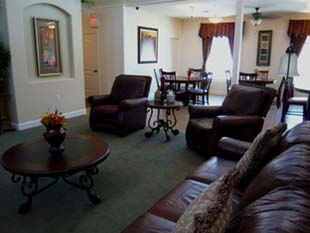 Lake Havasu City, Arizona - SunHaven Assisted Living
SunHaven Assisted Living of Havasu features family style living in a residential setting for our elderly. We are located in a residential neighborhood with easy access.The address for SunHaven Assisted Living is 2731 Jamaica Blvd South, Lake Havasu City, AZ 86406.
Features & Photos
1-877-616-7329Pricing & Availability

Prestige Care, Lake Havasu City Assisted Living
Located at: 90 Smoketree Avenue South, Lake Havasu City, AZ 86403 A video tour of Prestige Care, and a chat with Marsha Turner, who talks about her facility, her team, and her mission with Prestige Care.
This video includes clips 'chatting' with the foodservice staff, activities director, housekeeping, the health service director, and more!.
PRESTIGE ASSISTED LIVING AT LAKE HAVASU
Address: 90 SMOKETREE AVENUE LAKE HAVASU CITY, AZ 86406
Phone: (928) 680-1818
866-666-1057Pricing & Availability

Assisted Living - Further Options in Lake Havasu City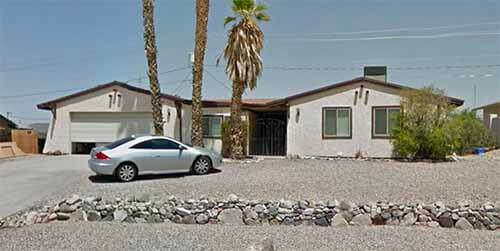 ARLYNN'S ADULT CARE HOME
2679 STINGRAY LANE LAKE HAVASU CITY, AZ 86403
(928) 680-5556
Facility ID:AL2505
ARLYNN GARCIA
License: AL2505H
1-877-616-7329
Pricing & Availability
Map
CASA GRANDE ASSISTED LIVING HOME
3801 BUENA VISTA LAKE HAVASU CITY, AZ 86406
(928) 854-8787
License:AL3027H
Primary Services Include
Three delicious, well-balanced meals served daily
Snacks available throughout the day
Weekly housekeeping and daily trash removal
Weekly personal laundry (except dry-cleaning)
Daily physical fitness, creative, social, learning and spiritual activities and programs
Monthly wellness visits by a licensed on-staff nurse
Trained staff available 24 hours a day
Maintenance of building and grounds
ASSISTED LIVING HOME-DIRECTED
888-502-2057
Pricing & Availability
Map
Website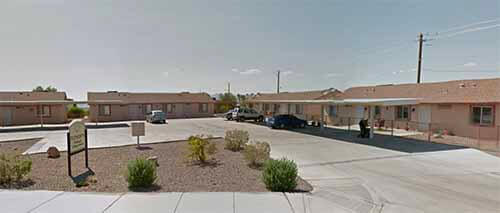 FLOWER'S ASSISTED LIVING HOME
3301 OSBORNE DRIVE # 101 AND 102 LAKE HAVASU CITY, AZ 86406
(928) 505-1361
Facility ID: AL8432
888-985-4427
Pricing & Availability
Map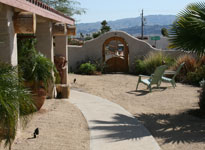 House On the Riviera
190 Riviera Drive Lake Havasu City, AZ 86403
(928) 855-1133
877-345-1716
Pricing & Availability
Website
House on the Riviera Takes All Levels of Care
Assistant Living
Hospice Care
Respite Care
Alzheimer's Disease
And other related dementias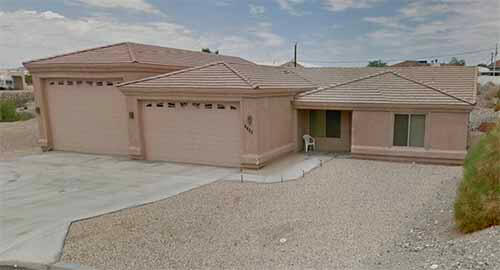 LAKE HOUSE ASSISTED LIVING HOME
2825 PAPEETE DRIVE LAKE HAVASU CITY, AZ 86404
(928) 486-0954
Facility ID: AL8444
866-981-5725
Pricing & Availability
Map


MOUNTAIN SHADOWS ASSISTED LIVING FACILITY
3243 PALM TREE LAKE HAVASU CITY, AZ 86404
Phone: (928) 854-4664
Facility ID: AL8919
1-866-333-6550
Pricing & Availability
Map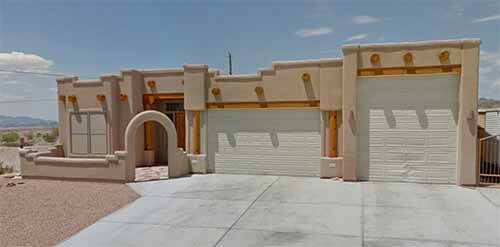 SCOTTS PLACE ASSISTED LIVING HOME LLC
Address: 2861 OAKRIDGE DRIVE LAKE HAVASU CITY, AZ 86404
Phone: (928) 854-3765
Facility ID: AL7513
866-315-1354
Pricing & Availability
Map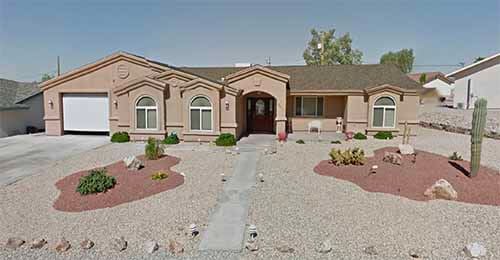 SERENITY ASSISTED LIVING
3677 BLUE COLT LAKE HAVASU CITY, AZ 86404
Phone: (928) 505-3908
Facility ID: AL5209
1-866-333-6550
Pricing & Availability
Map
Additional Support
Experienced, Qualified Help - Lake Havasu City Assisted Living
888-723-8284Pricing & Availability