Dedicated Help - If You Need It!
1-866-333-6550


Assisted Living Directory
has been in service for over
10 years
! Learn how
Our Site is Different!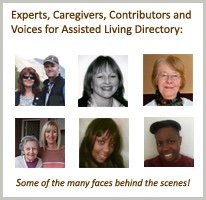 Local Arizona Senior Care Help

Hello, My name is Nita I am a certified and local senior care advisor. I am based in Arizona, and I am here to answer your questions!
1-877-687-4988
(A Free Service)

Who we work with & why
Stay in touch with us on Google+
Elder Abuse:
Report suspected abuse by calling 800-677-1116
Popular Help Pages:
How To Look Up Facility Violations and Citations [Video]
Area Agencies On Aging - How They Can Help You
Managing Grief and Loneliness - In a Long-Term Care Environment
Assisted Living Tidbits
Great examples of questions asked by our visitors about Kopper Crest and assisted living
My mom is looking for a lovely place that will take ALTCS. She only has $2,000 a month in personal funds so we have applied for Medicaid over 5 months ago and am told we are almost there! Please let me know as soon as you can.