Find Assisted Living in Golden, Colorado - Certified Senior Care Advisors
Our certified consultants will help to identify your assisted living needs, and help you through every step of the process. Our Advisors have received their Certified Senior Advisor certification to earn their expertise in Golden, Colorado. Our service is 100% free to you!
---
3 Easy Steps In Finding The Best Senior Care In Your Area
Our Senior Care Consultants Will Perform:
Step One- The Assessment/Interview
Identify your loved one's care needs and preferences
Identify personal preferences/location
Identify hobbies and lifestyle preferences
identify budget preferences
Step Two- "Matching Needs & Preferences"
They will then "match" all the information from Step One and narrow down your options to 3 or 4 pre screened and CarePatrol approved care providers.
Step Three- Tour Our Recommendations
Our Senior Care Consultant can personally bring you to our recommendations for a tour (much like a realtor does) or if you would rather go by youself, we can arrange the details of your tour accordingly.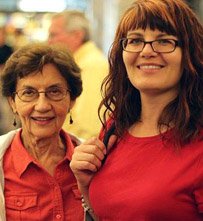 Goldenis home to a handful of assisted living facilities and residential care homes varying in size, and services offered. We've included them on this page, with other helpful information on local agencies to help you with your research.
Each facility listed here may be contacted directly and safely.
Additionally, we recommend that you become familiar with the Denver Regional Council of Governments, which serves as Golden's Area Agency on Aging, as well as the Jefferson County Council on Aging, which also offers services and supports to Golden's seniors, and their families. Intro by D. Besnette
Golden, Colorado - Applewood Our House
303-956-9037 - Assisted living in Golden, Colorado
888-723-8284Pricing & Availability

Assisted Living Facilities & Senior Care - Golden
MeadowBrook Assisted Living Home
MeadowBrook's loving home environment is perfect for seniors who don't want or need the institutional experience of a large assisted living facility or nursing home. MeadowBrook's loving care givers take time to know and understand each resident and their family personally.
Please call us to arrange a visit. (303)274-8610 Chris
888-985-4427Pricing & Availability


Golden Luxury next to Rocky Mountains
Golden Luxury next to Rocky Mountains Golden Pond is a wonderful, modern independent senior living and assisted living in one community. We also offer a secured assisted living for those with memory care concerns. Feel free to call at anytime for information or a tour and lunch.
303-271-0430
Licensed Beds: 91
Secured Beds: 16
866-315-1354
Pricing & Availability
Website

CARE HAVEN ASSISTED LIVING INC
632 DEFRAME COURT GOLDEN, CO 80401
Telephone: (303)210-1761
Administrator/Contact: Mr ADAM MALACHI
Assisted Living Residence - Private Pay
Licensed Beds: 8
877-345-1716
Pricing & Availability
Map

JAXPOINTE AT 63RD PLACE ASSISTED LIVING
16495 W. 63RD PLACE GOLDEN, CO 80403
Telephone: (303)420-9910
Administrator/Contact: Mr RUSSELL UDELHOFEN
Assisted Living Residence - Private Pay
Licensed Beds: 8
Secured Beds: 8
888-502-2057
Pricing & Availability
Map

ADDIS RESIDENTIAL CARE HOME
4285 EASLEY RD GOLDEN, CO 80403 - JEFFERSON COUNTY
Telephone: (303)278-2306
Administrator/Contact: MS KAROLA ADDIS
Assisted Living Residence - Private Pay
Licensed Beds: 7
Map
Additional Support
Recommended: Spend a little time on the State of Colorado's facility search tool - This is a great way to learn about all licensed facilities in Golden, including which ones accept/work with Medicaid/Medicare.
Questions about Facility Costs or Availability? 866-333-6550