Helpful Videos and Resources for Gay Friendly Assisted Living & Senior Housing
Join our Google+ Community & Discussion Group!
Learn More
Excellent Site for LGBT Aging & Housing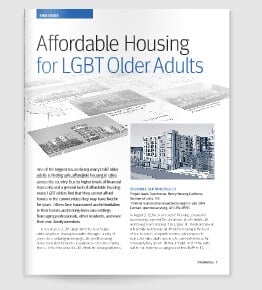 The National Resource Center on LGBT Aging is a comprehensive, Federally backed resource for LGBT aging issues and topics, including a very informative section on LGBT housing & Long-Term Care - which includes a page with a downloadable .pdf document from the Summer 2013 issue of SAGE matters, which "highlights a variety of LGBT housing projects around the country and the issues facing LGBT older adults and housing security." View and download this comprehensive .pdf document here.
Article about the growth of, and need for more special-interest senior communities (like LGBT)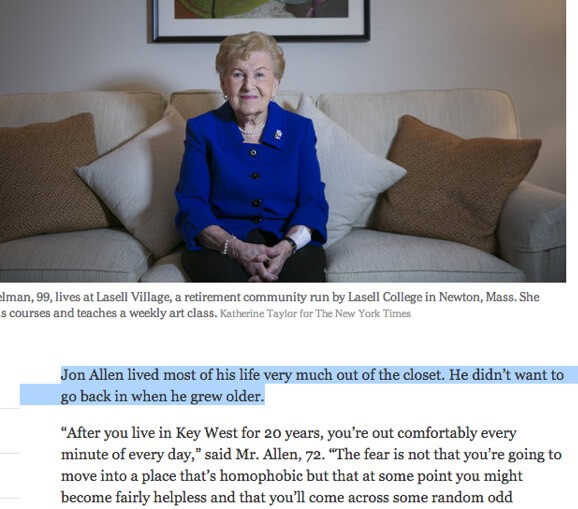 The is article out of the NY Times " Finding Communities That Connect and Nurture the Like-Minded"
A Place to Live Trailer from Jonathan Lackey on Vimeo.
LGBT Elder Housing Summit Part 1
Find LGBT Senior Care in Portland and Multnomah County
The Multnomah County ADS (Aging and Disability Services) website has a great search tool that allows you to filter your search for adult care options by those that have experience with/welcome LGBT seniors in the Portland area!
Handling Discrimination in a Nusring / Senior Care
An excellent artcile by eCareDiary on handling discrimination by Tim Johnston - who is the the Manager of Education and Training for SAGE's National Resource Center on LGBT Aging. You can read the article, which offers several very helfpul suggestions and options (including where to get free legal advice to the LGBT community) if you suspect that you, or your LGBT loved one is being discriminated against, refused care, or receiving substandard care because they are LGBT. You can read the article here:
LGBT Elder Housing Summit - Video
How Obamacare(Affordable Care Act) Benefits the LGBT Community (Infographic)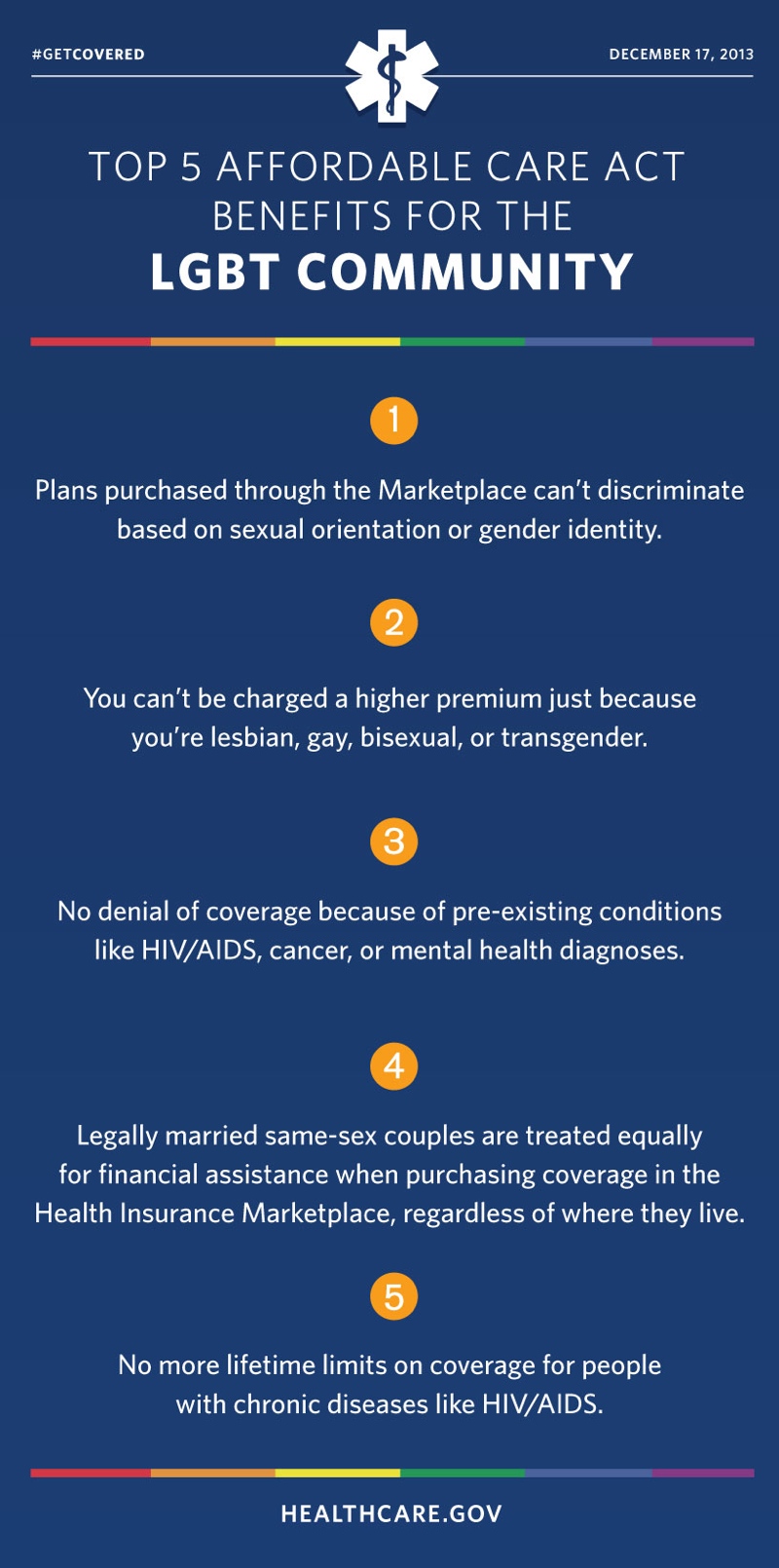 From the White House

Additional Support
Our Advisors Can Help You With Your Search for LGBT Senior Housing

---

We have worked with a wonderful group of qualified, trained, and knowledgeable senior care advisors for over 5 years now...who are available to help you to research and find LGBT senior care & housing nationwide (there is absolutely no cost to use this service)!

As we have mentioned elsewhere on this page, we have learned that too often, LGBT-friendly senior housing facilities may be reluctant to advertise aggressively, so they don't 'scare' away other potential residents. This is unfortunate, and it also makes the search that much more challenging and time-consuming.

Our consultants can help you to research LGBT senior housing options such as assisted living and to let you know what is available closest to the area where you want to be.

This is a free service.