Assisted Living Facilities & Senior Care - Flagstaff
***Great Tip: Did you know that almost always, you can find a photo of an assisted living facility even if they don't have a website, or 'online presence?' Choose the map link for the facilities below, or learn how to see a street view' photo of the facility.
List your facility - Any licensed assisted living facility in Flagstaff in good standing may participate on this page!
Join our Google+ Community & Discussion Group!
Learn More
Aspen Manor Assisted Living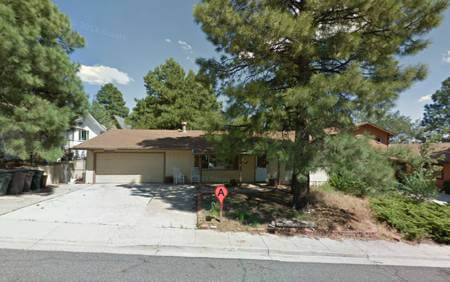 (928) 526-7069
3620 N Walker St
Flagstaff, AZ 86004
Map

COMFORT CARE ASPEN HOUSE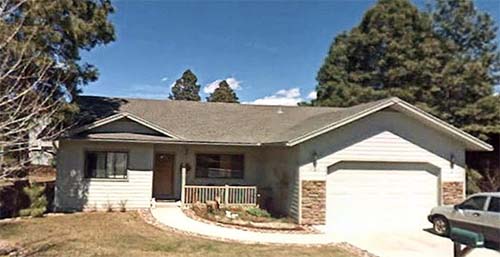 Address: 6304 EAST ABINEAU CANYON DRIVE
FLAGSTAFF, AZ 86004
Phone: (520) 975-0714
Facility ID: AL8881
Map

COMMUNITY PROVIDER OF ENRICHMENT SERVICES, INC
Address: 7345 HIDDEN HILLS ROAD
FLAGSTAFF, AZ 86004
Phone: (928) 526-2383
Facility ID: BH3875


Adult Developmental


Supportive Living


Respite Care


In Home Support


Day Support Services
& more!
Website


Map

Emeritus (Brookdale) at Flagstaff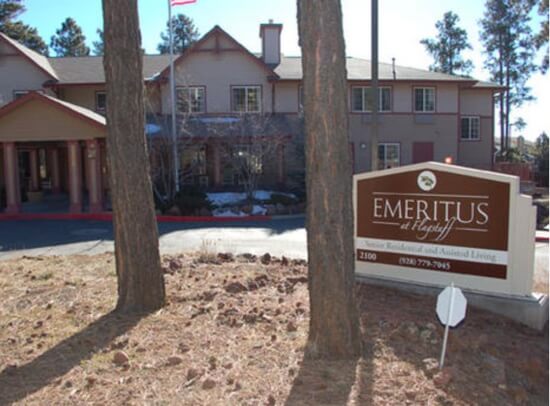 2100 S Woodlands Village Boulevard
Flagstaff, AZ 86001
(928) 482-8934


Retirement Living


Assisted Living


Alzheimer's and Memory Care


Short Stay / Respite Care


On-Site Rehabilitation
License: AL4520C
Website


Map

ELDERCARE SPRINGS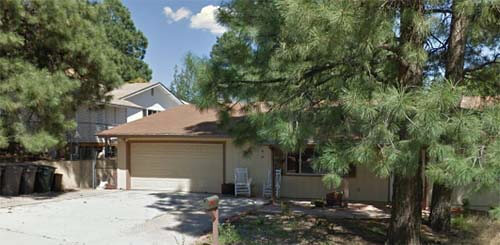 3620 NORTH WALKER STREET
FLAGSTAFF, AZ 86004
Phone: (928) 522-9303
Facility ID: AL8422
Map

Four Seasons Assisted Living Home
(928) 526-5045
Flagstaff, AZ 86004
Grandma's House In The Woods LLC
(928) 635-6750
Flagstaff, Arizona 86046 - 9408
HERITAGE ASSISTED LIVING LLC
9654 HERITAGE DRIVE
FLAGSTAFF, AZ 86004
Phone: (928) 526-7966
Fax: (928) 526-3866
Facility ID: AL8610
Map

OLIVIA WHITE HOSPICE HOME, THE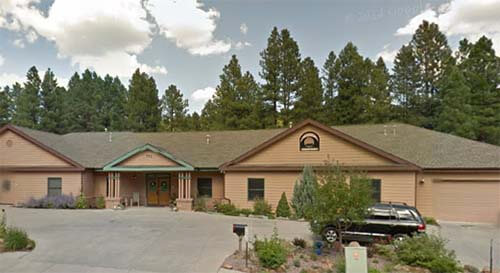 752 NORTH SWITZER CANYON DRIVE
FLAGSTAFF, AZ 86001
Phone: (928) 226-1915
Facility ID: AL3300


Hospice Care


Palliative Care
Website


Map

Mayberry Assisted Living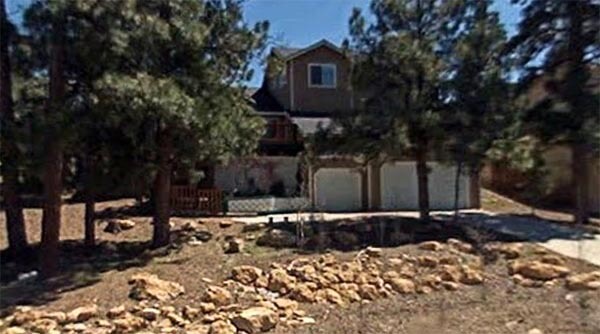 (928) 635-6750
6103 E Abineau Canyon Dr
Flagstaff, AZ 86004
Map

Pine Meadows Ranch Assisted

(928) 522-8622
7885 Easy St
Flagstaff, AZ 86004
Facility ID: AL8132
Bedrooms: 5
Bathrooms: 3
Patios / Decks: 3
Number of Residents: 10
Map

Ponderosa Senior Assisted Living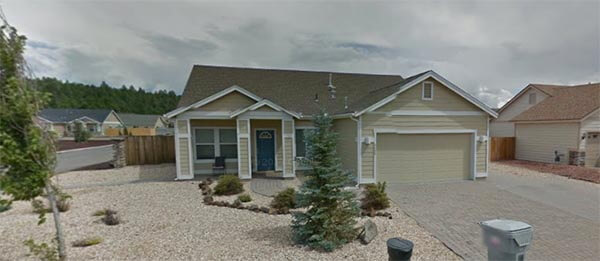 (928) 213-1187
4490 N Bellemont Springs
Flagstaff, AZ 86001
Map

SEQUELCARE OF ARIZONA
6070 NORTH TREADWAY TRAIL
FLAGSTAFF, AZ 86004
Phone: (928) 777-3280
Facility ID: BH3337
Map

SUCCESSFUL JOURNEYS FLAGSTAFF, LLC
1214 EAST JEN DRIVE
FLAGSTAFF, AZ 86001
Phone: (623) 478-9400
Facility ID: BH4490
Map

The Peaks

Assisted Living at The Peaks allows our residents to remain in their independent apartments and receive increased services and support, as needed, to maintain their independence and well-being.

Amenities



Studio, one- and two-bedroom residences and friendship suites


Kitchen with refrigerator, stove and microwave


Cable television


Bathroom with a walk-in-shower and grab bars


All utilities except telephone


Air-conditioning


Window coverings and wall-to-wall carpeting


Balconies in selected apartments


Maintenance


Landscaping, groundskeeping and snow removal

Services



Three daily meals served restaurant-style in the dining room


Weekly housekeeping, linen and towel services


Personal laundry service


24-hour staff


Emergency call system


Scheduled transportation


Social, recreational and educational activities


Medication set-up and assistance with bathing, dressing and grooming


Additional assisted living service packages available based on residents' needs


Physical, speech and occupational rehabilitation therapies available


Indoor pool and spa with exercise programs


Fitness room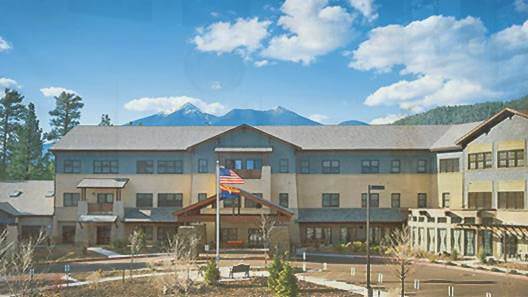 928.774.7106 • 3150 North Winding Brook Road • Flagstaff, Arizona 86001
Map

THE GUIDANCE CENTER, INC
2697 EAST INDUSTRIAL DRIVE
FLAGSTAFF, AZ 86004
Phone: (928) 527-1899
Facility ID: BH2956
Map

Additional Support
Flagstaff, Arizona - CSA Certified Senior Care Advisor

---

Mark is a Local Senior Care Advisor serving all of Northern Arizona and Flagstaff!

Assisted Living Directory encourages you to watch Mark's introduction video (to the left) to learn more about him, and how he can help you and your family, on a very personal level, to find the best assisted living, Alzheimer's or Memory Care, or other senior housing options anywhere in Flagstaff or the surrounding communities or areas!

We invite you to learn more about Mark's free service before you decide by using the contact form below. Mark will respond to you shortly!
Learn facility citations, inspections and violations for facilities in Arizona, including Flagstaff, and also access a state-sponsored database of senior care facilities throughout the state!
Go to AZ Care Check to further your facility research in Flagstaff!
Northern Arizona Council of Governments - Serves as Flagstaff's Area Agency on Aging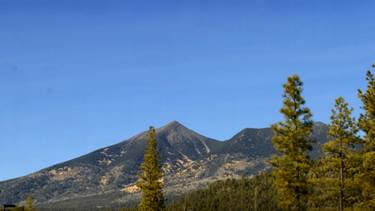 Assisted Living Facilities in Flagstaff, Arizona (AZ)