Learn Facility Availability:
1-866-333-6550


Assisted Living Directory
has been in service for over
11 years
! Learn how
Our Site is Different!
Learn something new today in
Assisted Living Directory's Blog!
Assisted Living Regulations in Texas: & Other Important Consumer Information
Texas Senior Housing Assistance: Waivers, CBA, Star+ and MFP Overview
Looking Up Facility Complaints in Texas: Ratings and Enforcement Actions [Video Tutorial]
Leave The Polite Conversation at Home: We're Talking Incontinence:
by Trish Hughes-Kreis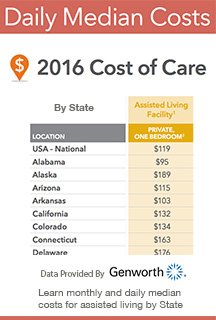 Texas Assisted Living Association (TALA):
"TALA members subscribe to a philosophy which offers cost-effective, safe, personalized and quality care; fosters resident independence and individuality; allows residents' choice of care and lifestyle; protects residents' rights to privacy; nurtures the spirit of residents with dignity and respect; and involves family, friends and the community." Website
Elder Abuse:
Report suspected abuse by calling 800-677-1116
Ask A Question!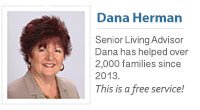 (866) 333-6550
Who we work with & why
Popular Help Pages:
How To Look Up Facility Violations and Citations [Video]
Area Agencies On Aging - How They Can Help You
Managing Grief and Loneliness - In a Long-Term Care Environment
Keep up with our future videos! 253,000 + views and counting!
Assisted Living Tidbits
Great examples of questions asked by our visitors about Angels of Hands and assisted living
Q: do you have private bedrooms/bathrooms? - Cheryl
Q: I am contacting on behalf of my 91-year old aunt. She is contemplating moving from her apartment into a nursing facility EXCEPT SHE REFUSES TO GIVE UP Smoking.
I was tipped by a resident at another nursing home who said there was a place in Lancaster, TX that allow people to smoke. After careful manipulation of researching the internet, FINALLY your facility was located. - Maggie
Don't be fooled by the Questionable Tactics used by many assisted living sites

Assisted Living Directory has a No Spam Guarantee!

Q: Good afternoon, We have a non-verbal client that is autistic. His mother passed away and he is unable to live with his brother. He has Molina Medicaid. Receives services through Dallas Metrocare. Would be be appropriate for your facility?- Leslie