Find Assisted Living in David Virden - Contributor - Certified Senior Care Advisors
Our certified consultants will help to identify your assisted living needs, and help you through every step of the process. Our Advisors have received their Certified Senior Advisor certification to earn their expertise in David Virden - Contributor. Our service is 100% free to you!
---
3 Easy Steps In Finding The Best Senior Care In Your Area
Our Senior Care Consultants Will Perform:
Step One- The Assessment/Interview
Identify your loved one's care needs and preferences
Identify personal preferences/location
Identify hobbies and lifestyle preferences
identify budget preferences
Step Two- "Matching Needs & Preferences"
They will then "match" all the information from Step One and narrow down your options to 3 or 4 pre screened and CarePatrol approved care providers.
Step Three- Tour Our Recommendations
Our Senior Care Consultant can personally bring you to our recommendations for a tour (much like a realtor does) or if you would rather go by youself, we can arrange the details of your tour accordingly.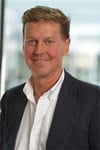 David Virden - David has over 20 years experience as a writer and editor. Senior issues have long been his passion, and in addition to past experience writing about maintaining a healthy outlook throughout every phase of life, he has volunteered his time and skills to such organizations as Senior Services of King County in Seattle.
He is one of the many expert authors who is currently writing on behalf of Emeritus assisted living communities.
Original Articles and Contributions by David: