We'd Love To Connect!


Assisted Living Directory
has been in service for over
10 years
! Learn how
Our Site is Different!
Learn something new today in
Assisted Living Directory's Blog!
Ask A Question!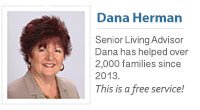 (866) 333-6550
Who we work with & why
Learn About Florida's Assisted Living Regulations: & How To Get A Copy
Facility Violations & Inspections: Florida Information
Learn Facility Statements of Deficiencies: Great Public Records Search Tool
Florida Waiver Program: Covering The Cost of Care
The 4 Different Assisted Living Licenses in Florida: Learn About Each Type
How To Get A Printable Facility List for Florida Statewide: Including How To Export It In Excel!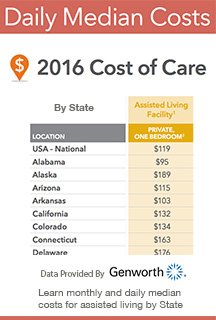 Florida Assisted Living Association:
1922 Miccosukee Road
Tallahassee, Fl 32308
Phone: 850-383-1159
Elder Abuse:
Report suspected abuse by calling 800-677-1116
Keep up with our future videos! 223,000 + views and counting!
Assisted Living Tidbits
Interesting and helpful questions we have received about Caring Hearts and assisted living:
Q: I am looking for a place for my parents, my dad has incontinence, and needs
help dressing and bathing, which my mom usually does. Could you please let me know if you can take him and send me more information regarding your home. Please include prices, conditions etc. I am looking to place them ASAP.
Q: Do you accept any form of Medicaid, and what is your monthly fee to live at your Caring Hearts assisted living? Do you take people that are 55 years old?
- This is a good question to ask. Even though a facility may 'take' younger people, you might want to ask the facility what the age range of the residents are, so you can find out if there will be people with similar backgrounds or interests. - ALD
Q: Is this facility private pay, or does it accept medicaid waiver? - Deanna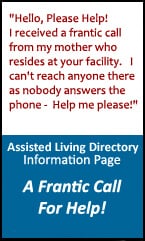 Q: Do you do temporary respite care for seniors with dementia. My mother has dementia and incontinence. We need occassional respite care for approximately a week to 2 week time frame. What do you charge for this per day? And do you have availability for the Aug 22 - for just over a week?- Kathy
Don't be fooled by the Questionable Tactics used by many assisted living sites

Assisted Living Directory has a No Spam Guarantee!