Assisted Living & Senior Care Options for Cape Coral
*Research Tip: Almost every address in the US (which, of course, includes Cape Coral has an exterior photo that you will find on google maps. Selecting the 'map' for each facility below, you'll see a 'street view of a facility' which is a recent, exterior photo. You can also navigate around the street and neighborhood (virtually) using this great tool. It's a wonderful way to see what a facility looks like, and also to check out the surrounding area!

Join our Google+ Community & Discussion Group!
Learn More
Additional Support

***TIP***: If you would like to do further research on assisted living, hospice, adult residential care, as well as Alzheimer's and memory care facilities, we highly recommend looking at FloridaHealthFinder's Facility / Provider Locator Tool which offers comprehensive facility profiles, including inspections and surveys summaries.
Tony Rotino Senior Center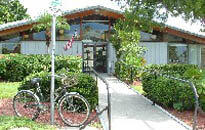 5817 Driftwood Parkway Cape Coral, FL 33904
More Information

Assisted Living Facilities, Senior and Long Term Care in Cape Coral, Florida (FL)