Learn Facility Availability:
1-866-333-6550


Assisted Living Directory
has been in service for over
11 years
! Learn how
Our Site is Different!
Learn something new today in
Assisted Living Directory's Blog!
ALTCS and Covering The Cost of Long-Term Care: Our Survey of Arizona Facilities & How To Find Communties That Accept ALTCS
Learn About Arizona's Assisted Living Regulations: & How To Get A Printable Copy!
How To Find Medicaid Certified Assisted Living: Arizona Statewide
3 WAYS TO FIND SMALL-TOWN/RURAL ASSISTED LIVING IN ARIZONA: Comprehensive State Lists & Data
How To File A Complaint Against An Arizona Facility: Quickly & Anonymously
The 10 Most Common Facility Citations: A Few Surprises Here
Our Top Advice for Anyone Searching For Assisted Living
Facility Inspections & Citations - Arizona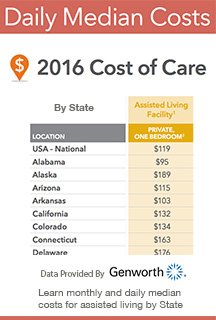 Arizona Assisted Living Homes Association (AALHA):
Phone: 1-888-400-9044
P.O. Box 21752
Mesa, AZ 85215
Elder Abuse:
Report suspected abuse by calling 800-677-1116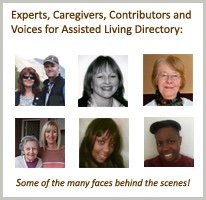 Local Arizona Senior Care Help

Hello, My name is Nita I am a certified and local senior care advisor. I am based in Arizona, and I am here to answer your questions!
1-877-687-4988
(A Free Service)

Who we work with & why
Keep up with our future videos! 253,000 + views and counting!
Assisted Living Tidbits
We often receive interesting questions and feedback from people visiting our site and facility listings, and at times we like to post them for people to read (names removed..of course). This is a good way for people to learn about some of the complexities around assisted living and senior care. The following question is interesting in that it has to do with someone who is younger than "senior age.":
Q: I'm looking for an assisted-living situation for my 50 year-old brother who is mentally challenged and on disability. He has a learning disability and cannot handle his own affairs living on his own so I'm hoping to find an environment that he may be able to live in that would give him peace and community involvement. He does not need any physical assistance. He's currently living with my parents but they are elderly and unable to continue to oversee and assist him. Do you know of any place in Phoenix that might suit his needs if you feel your property wouldn't be a good fit?
Q: What are your rates and are you contracted with ALTCS?
We recommend checking out our page about ALTCS and Assisted Living
Q: I live out of state but have an uncle (age 93) and a cousin (age 64) in the Phoenix area. My cousin drinks heavily most days. Would you be able to accommodate him? He is not a mean drinker but is very friendly and pretty much keeps to himself. Also, would you have accommodations that would handle them together or nearby?
Q: What are your rates for an 81 year old man on oxygen 24/7. He can bathe himself and dress. He needs meals prepared, laundry and house keeping

Don't be fooled by the Questionable Tactics used by many assisted living sites

Assisted Living Directory has a No Spam Guarantee!